Best Action Movies 2020
The whole concept of this article is to give you a rundown for top 10 action movies in 2020. Even though the pandemic was in its early stage many blockbuster movies were forced to either postpone their release date or to release the movie on Video-On-Demand platforms. So here listed are the new action movies 2020.

Release Date: – January 14, 2020
This does not have the same vibe as the other bad boys, having said that, I found this movie very interesting. The soundtrack is awesome and the visuals are done extremely well. Will Smith and Martin Lawrence do their thing as expected because they're both seasoned actors. It's definitely one of my favorite movies and it deserves to be in the list of action films in 2020. Must-have features like comedic moments and eye-popping action sequences are definitely present. It's set in Miami and suffice it to say the graphics are amazing. The plot is well-paced and often leaves you guessing the main characters' next actions. There are no overwhelming twists and turns, and the characters are, for the most part, charming and likable. There's not much to complain about, if you're into an action movie that's not too heavy but still enjoyable then this one will treat you well. I would recommend this hand down.

Release Date: – February 7, 2020
Birds of Prey: Harley Quinn is one of the best DC movies to date and accomplishes a DC film in a way that the Justice League movies were trying to do. It is dark, funny, poignant, extremely well written and acted, and just a whole lot of absolute fun. The glossy, glamorous, gritty tone, art direction, costuming, lighting, and cinematography also craftily conceal very skillful attention to detail, thorough, subtle, and effective character development, and nuanced and engaging fight scenes and action far more thoughtful and spectacular than most superhero films, even with its lower budget are on par with the Nolan Batman franchise and exactly in that wheelhouse of lore, tone, effectiveness, and satisfaction. This movie has earned its place in action movies 2020 list because of its characters and the overall theme of the movie. Margot Robbie is absolutely spectacular, and given this vehicle to shine apart from the crowded roster of other wasteful and unsuccessful DC films wastes not a single frame showcasing her talent and understanding of the character of Harley Quinn. I find Robbie's portrayal of Harley Quinn to be the most satisfying big-screen embodiment of any DC character in any of their franchises. Overall, each and every actor in the movie is/was an absolute professional. I would highly recommend this movie.

Release Date: – March 6, 2020
Spenser Confidential is a blast. Winston Duke and Mark Wahlberg have great chemistry, the action scenes are fantastic, and Alan Arkin and Iliza Shlesinger are absolutely hilarious. This movie has an easy flow that has action and comedy combined for a math equation equals enjoyment to watch. Mark gets demonstrative in his scenes at times but does not get annoying. The supporting cast rounds out to be real and likable which I hope to see in other films down the road. Sure, it's goofy and there are myriad lapses in logic, but that's part of the fun. If you're a fan of comedy/action flicks you'll love it.

Release Date: – March 13, 2020
This movie is amazing, hands down. If you can put politics to the side and understand that this movie is strictly for entertainment, you can laugh at all of the jokes. This movie perfectly does the whole Makes fun of both sides thing. You also can't forget that this movie has plenty of depth and an amazing main character. Let's talk about her real fast. So, Betty Gilpin was great in this movie and kicks a lot of butts. The choreography is amazing and the final fight in this movie was great. She does take a while to take up the mantle as the Main character. Her side characters along the way were hilarious through and through. This movie is amazing and I definitely recommend this to anyone who wants to have a bloody and hilarious movie.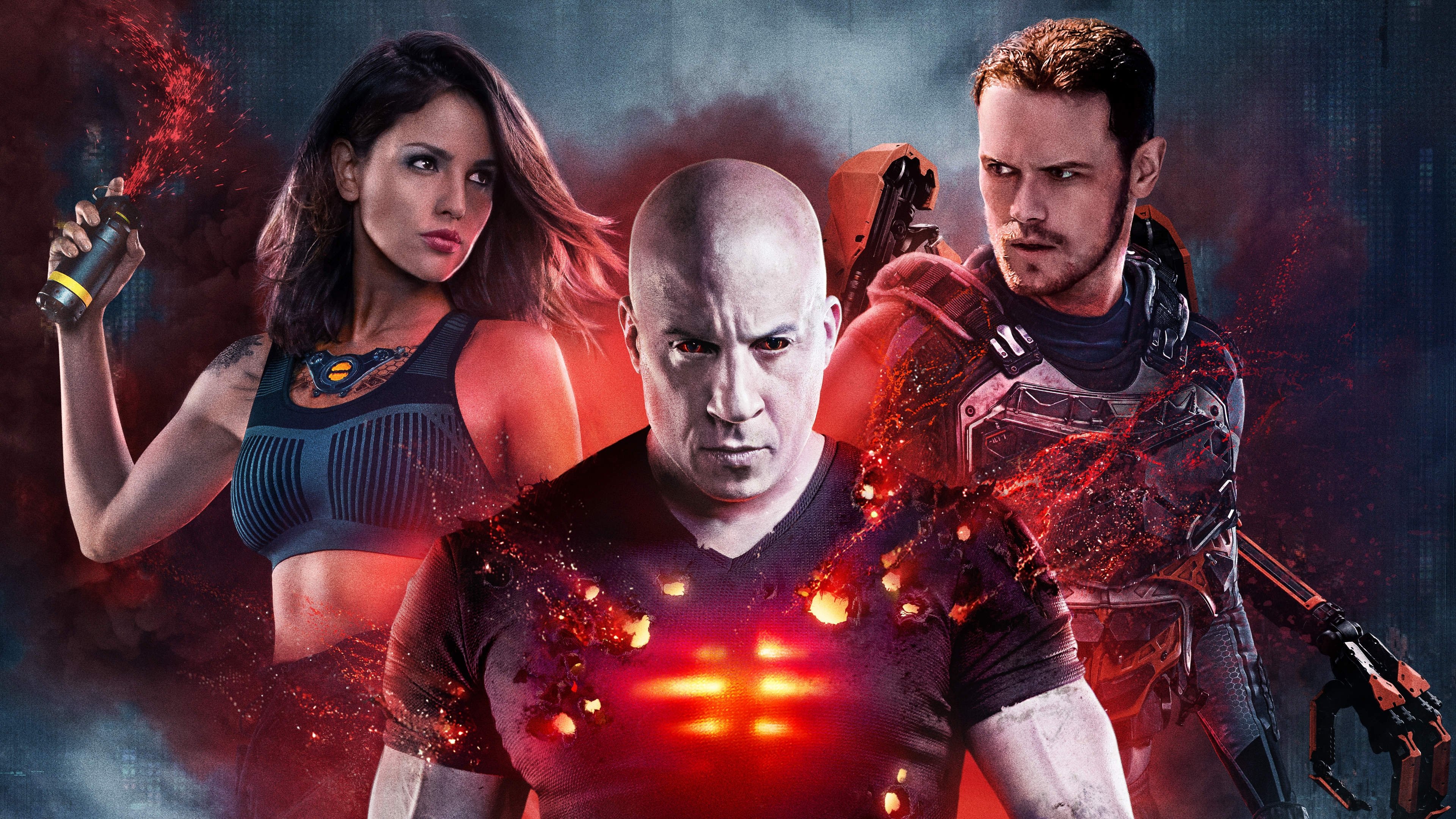 Release Date: – March 13, 2020
You can enjoy this movie to the fullest. It has a good story, great graphics, a lot of good action sequences, and a lot of exciting moments. This movie deserves more praise than it gets and that is why it is listed in the best action movies 2020 list. I think people just don't understand that this is a movie to sit back and enjoy. The plot is really interesting and full of twists and turns. It has solid and exciting action scenes that are very well choreographed and features some of the best CGI sequences I've seen in a long time and you can compare it to the big-budget movies easily. You definitely have to give it a try as the story has some kind of novelty, but it doesn't get to that level of exaggeration just because better movies have been made than this before. But obviously a great for one time watch.

Release Date: – April 2, 2020
An outright fun film for those that can enjoy a dark comedy, the film is happy to poke fun at its audience and doesn't shy away from pointing out the many flaws in our current culture. The esthetics of the movie is practical and gritty which makes a big difference. The guns bolted to Radcliff's hands look cold, pieced together by madmen, uncomfortable, and never failed to make me uneasy while he fumbled through daily tasks. The camera work is pleasant and very interesting; it has some pretty good acting from casting, especially Daniel Radcliffe, who provides a sense of fear and confusion for his character. The music is ok for what the standard had become in action films. About the plot there´s not much to be said, feels like a good action movie but with more violence and gore. Overall, it is very fun to watch, great effect, and the color palette is unique within this genre.

Release Date: – May 5, 2020
This movie has made its spot on the list of action movies 2020. I love the interesting spins they put on some of the characters, and the action scenes are just flawless. Overall, if you are just a casual fan who wanted to hop on a superhero movie, this is not for you. You won't get the overall plot because this is a finale to all of the other films in the DC Animated Universe. However, if you are a heavily invested fan in this, I think you will be surprised and okay with how the movie turned out. The ending was unexpected, but a lot of people understood it if you watched The Flashpoint Paradox, the first movie that created this whole universe, to begin with. There were a few scenes that were weird but its okay. Apokolips War has so much to process. The fights, the dialog, the visuals, all come together in one coherent story. Even the downtime keeps your interest. Without a doubt, this is the best and most thought-provoking animated movie DC Animated Universe has ever done – hands down.

Release Date: – July 3, 2020
This movie is truly amazing, the acting, the visuals, the banter that goes on day to day, etc. This movie isn't for the lighthearted but it really reminds you what these men and women do to protect our country! It's sad to see our country falling apart at times when we have men and women risking their lives to protect the freedom and rights we have. The plot was more then standard with being based off a true story, many directors have a chance to capitalize on a story and advance it to the big screen and I must say The Outpost is a great example. I love how they did the interviews at the end and gave their respects to the men killed in action that day. It really puts things into perspective. It's an enjoyable war movie that shows how poor planning and lack of foresight would result in the inevitable conflict and highly probable demise. The film is based around a compound in the mountains of Afghanistan that is obviously not in the ideal location. The eventual attack and repulse is well done. The acting, storyline and characters were good. I could imagine the language was pretty much how they interacted. It's a well paced movie that keeps your interest level high. I highly recommend this movie.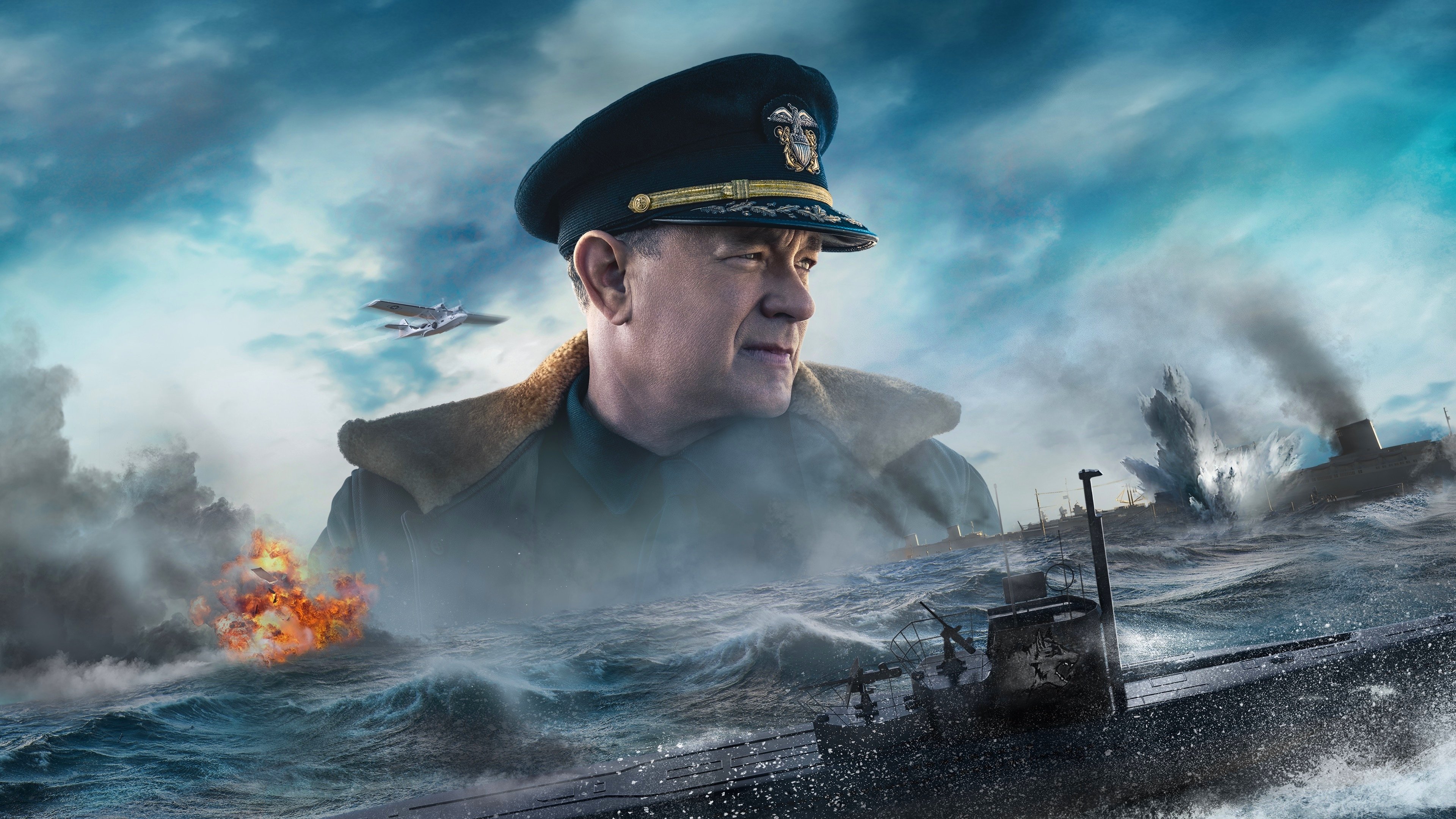 Release Date: – July 10, 2020
Greyhound is a war film starring Tom Hanks, who also wrote the screenplay, he has played the role of U.S. Navy Cmdr. Ernest Krause, is assigned during World War II to lead an Allied convoy across the Atlantic. His convoy, however, is pursued by German boats. Although this is Krause's first military mission, he becomes embroiled in what has become known as the longest-lasting, largest, and most difficult naval battle in history: The Battle of the Atlantic. Tom Hanks is the perfect casting for this role of the stoic and tough to beat Captain who leads his men and machines to near perfection to defeat the Nazis in a seemingly impossible battle. The cinematography and background score is brilliant and the torpedo scenes have been portrayed brilliant. Very few movies are made on Naval Warfare so this film is a breath of fresh air amidst all the Air Force and Army War movies. Make sure to give this movie a try. This one is recommended to everyone.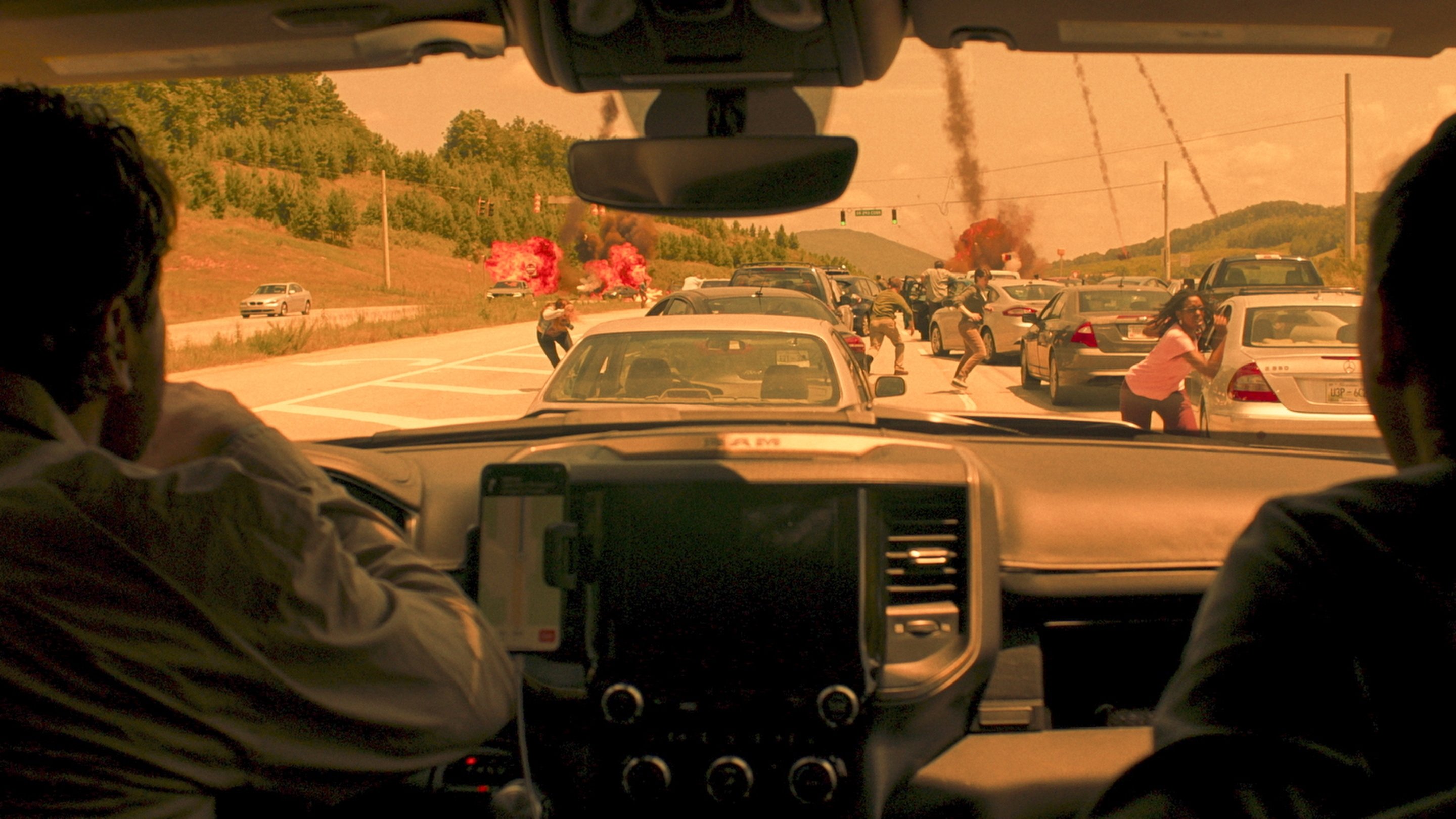 Release Date: – December 18, 2020
Greenland is a really good movie; it is somehow more emotional than other movies of this type. Greenland may not have much epic action scenes like classic disaster movies but it gives you the intense feelings, humanity has been highlighted in the whole film. It shows how different people 'react' to the end of world. Some people are giving up, some others are doing something bad, and yet most of the people are just trying their best to save their lives, as a human, we always taking for granted, and asking for too much. But when the apocalypse has arrived, all your desire, dream, money, and those unfulfilled tasks that you think you have plenty of time to do, are turning into ashes. The only thing you want is your precious family. Despite some of the issues this film has, you can really enjoy it and i would rate it as one of the best disaster films I've seen.
So these were our top 10 action movies 2020. The year 2020 was full of action packed movies which had an amazing impact on the audience and even though lot of movies were released on VOD platforms fans weren't disappointed.