Best Chick Flicks 2020
No matter what mood you're in, or how long it's been since you've been on a date or be six feet from your friends, there's a romantic movie for you. So that you don't spend hours indecisively browsing the web, here are some solid picks that will make you feel like that emoji with the hearts. We've rounded up the best romantic movies 2020 right now across all streaming platforms, from rom-coms to torrential dramas to something happier and romantic. There are plenty of new releases to try, but there are also some real classics, award winners, and blockbusters in the mix. The romance genre may have been satirized, parodied, trashed, and overflowed with heartfelt additions throughout its history, but frankly, none of that could take away the power of a good romantic movie. You will laugh, you will cry, you will wonder why you have never seen a movie like this. So without further ado, here are the top 10 romantic movies in 2020 you might want to check out.

Release Date: – February 12, 2020
This movie is just wow. It isn't completely like the first movie, but the sense of style the creators used was done really well. It is just impressive how the creators manage to keep you on the edge of your seat until the very last moment. This film really proved that mistakes happen everywhere, but that you need to learn from them in order to grow. It is very well done. The movie captures the awkwardness of being a teenager perfectly. The moments that the characters shared together were filled with all kinds of emotions and the audience felt them too. Nobody is perfect, and "To all the boys: Ps I Still Love You", congratulations on demonstrating that. I understand that some may be upset by the failed attempt at capturing the essence of the original movie, but that's one of the reasons you will really enjoy this sequel. It is innovative and unique its' own way which caused it to stand out from the original. The character development by the end of the movie is done really well too. The comparison of the movies shouldn't cause this movie to fall as it is one of the best Romantic Movies 2020 has to offer. The sequels are always going to be worse if everyone just compares the movies. If you watched this movie without watching the original, I'm sure it would be rated just as highly as the last film.

Release Date: – February 28, 2020
There are times when we lose hope and need a motivation to keep going. This movie is based on this concept and largely expresses the message it wants to convey. If we talk about the plot, it is about two teenagers fighting in their own way where both have pasts that push them down. The boy is introvert but full of life while the girl struggles to come out of her past. The boy brings that ray of hope into his life and their lives change for the better. The film is adapted from the book of the same name. Cinematography and storytelling move forward, but slowly, keeping your interest. Both actors did a great job in storytelling. Even if it's not perfect, it comes under the best Romantic Movies 2020 and the message it delivers needs to be tracked just for that reason.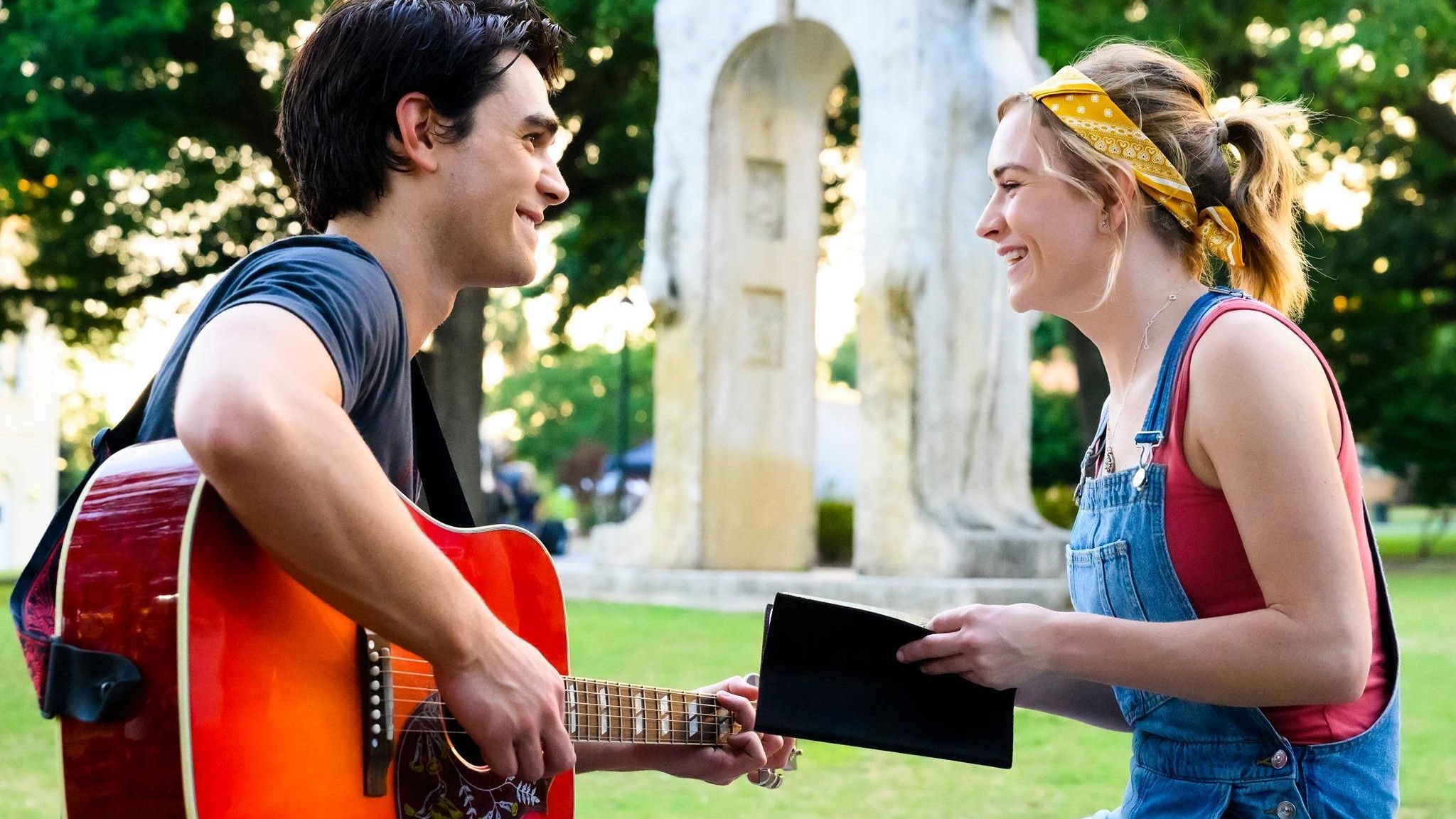 Release Date: – March 13, 2020
This movie is so many things packed into one. It's romantic, no matter the circumstances, it is inspiring, heartfelt, joyful, and sorrowful – I could go on and on. The love between Jeremy and Melissa was shown so well through this movie and the lead actors were amazing. This shows God's power through so many obstacles. God is always there even if we don't feel like He is. You'll absolutely adore this movie after you watch it and could watch it over and over. All thank to Jeremy Camp for letting us be a part of his life's journey. It is definitely worth watching if you are into romantic movies.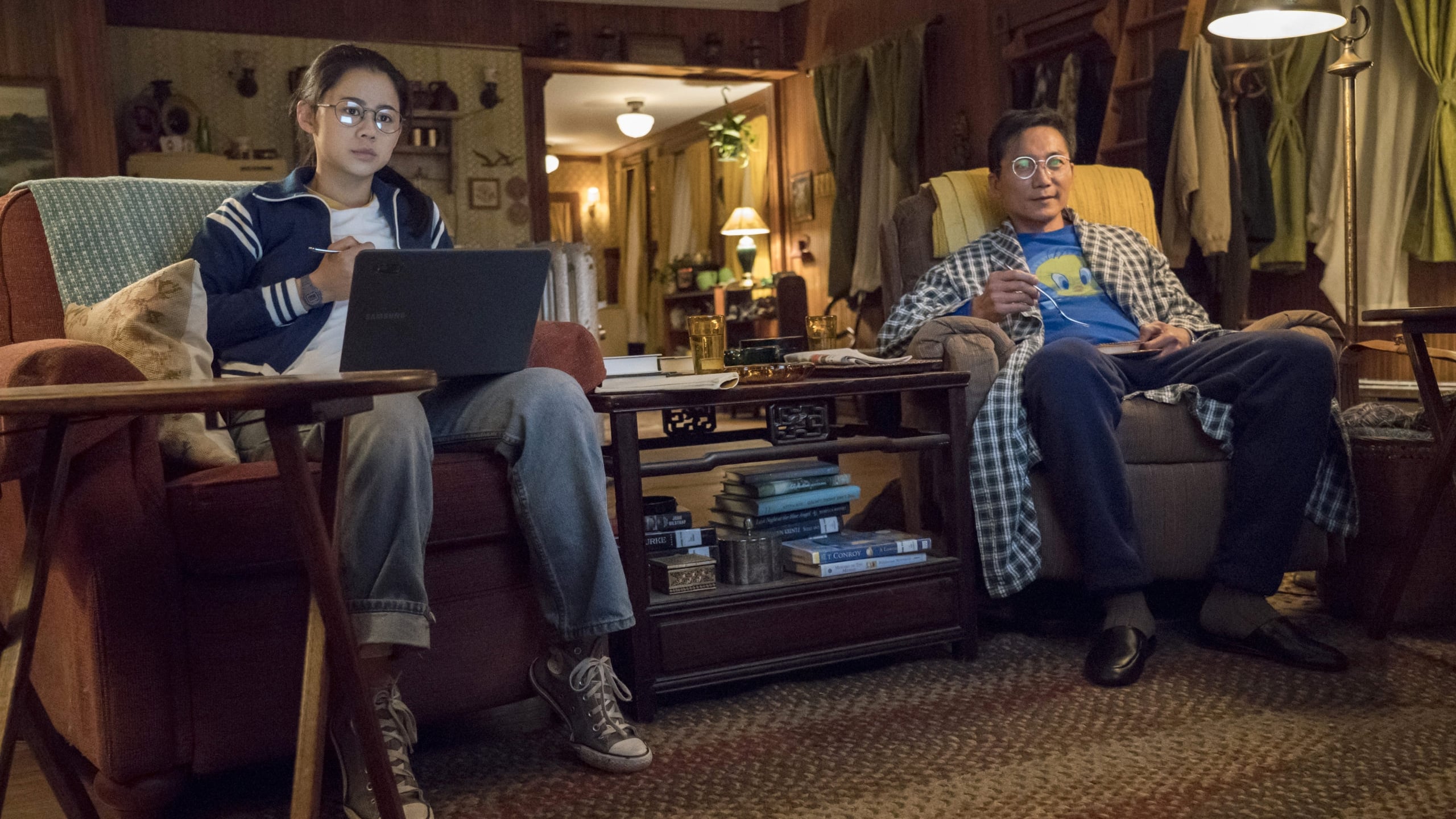 Release Date: – May 1, 2020
This movie is absolutely phenomenal. It displays a story that will cause a needed shift in this genre, as it steps away from the idealism of love as the center of the story but instead portrays a young voice that remains distinguishable. It is multilayered, beautifully shot and portrays a fantastic storyline. I knew from the simple animation as the movie opened it was going to be a stunner, and the cast, cinematography, script and everything in between, did not disappoint when compared to other rom com movies 2020 had. As you are stuck at home, don't rewatch that cheesy cliché film, choose this gem instead, it's worth every second. That is all.

Release Date: – July 31, 2020
You can truly enjoy is movie with your family. Honestly, it was nice to sit down and watch a clean movie without the mess of an agenda. Grateful to have a quality, feel-good movie whose intent is to offer an escape from reality.  The purpose of a movie is to take you away for an hour and a half to make you forgot about all that is going on in our country. Josh Lucas and Katie Holmes both do a great job in giving us a sweet movie to end another long day in a COVID world. This is a must watch as it is the best chick flicks of 2020, It's very entertaining to watch, with a bit of mystery, and it has a great message about not settling in life, but going after your dreams. Weaves the concepts of the original book The Secret, into its fictional story about family, love and life's choices, the law of attractive, and having a positive outlook in life and the universe will respond, A wonderful movie with great acting by strong cast, Highly recommended.

Release Date: – October 16, 2020
Dating Amber tells about what it was like to be a gay teen in Ireland in the mid 90's. Although the movie is most associated with the LGBT community, it reflects the feelings of many teenagers, Feeling that you are different. Fear of being judged. The story is about Eddie and Amber's journey and how their relationship flourishes as they both begin to accept each other. Although the film tries to be original, the scenery sets it apart. David Frain does an excellent job of sifting through the social trials and tribulations of teenagers living in rural Ireland.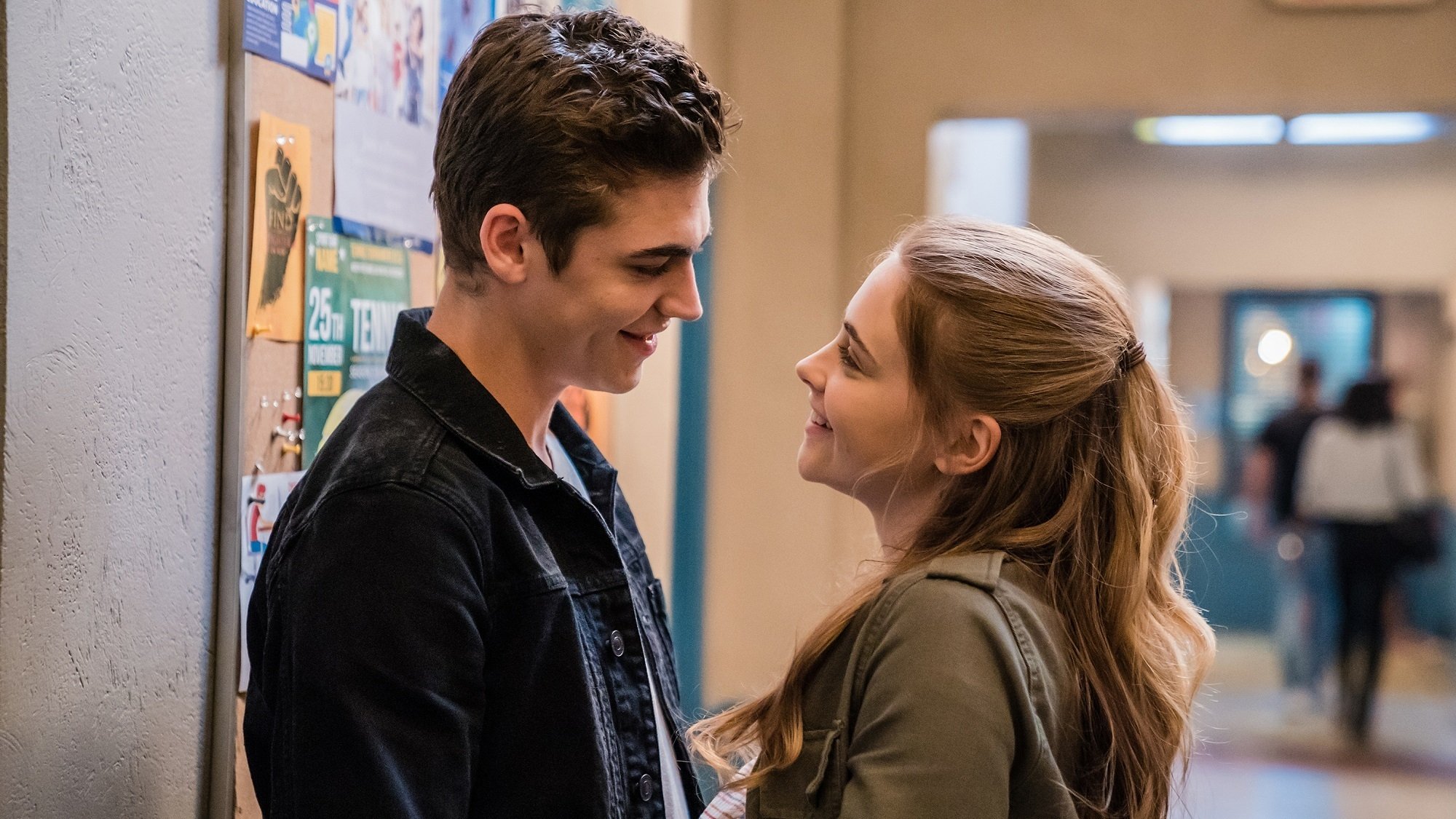 Release Date: – October 23, 2020
This is a great movie which has awesome combination of various aspects of a relationship that we go through in our lives. And the performance of each and every cast is just mind-blowing in this second part, Roger and Anna truly has bought the real novel into action in the most beautiful way, the way that they parted and the way that they made everything possible again was absolutely awesome. Josephine Langford and Hero Fiennes Tiffin are just the most perfect Tessa-Hardin as usual. Their chemistry is even more real this time as if they are actually done feeling every scene personally. They both have given their best into this film. So if you haven't just watched it yet go and watch it right now.

Release Date: – October 28, 2020
It is one of those movies that you just watch it once in your life and you just move on from it. Personally, it's a great movie to watch. It has some humor, romance, that holiday feeling since the holidays are coming up. You can have a great time watching this. This is one of those movies where you can just relate to it when it comes to relationships and dating during the holidays. Give it a try, but just remember it's one of those movies you just see once in a lifetime. Luke Bracey is always the main guy in these types of movies, but I am a fan of his work. It's a fun light hearted movie which u can easily watch in your free time.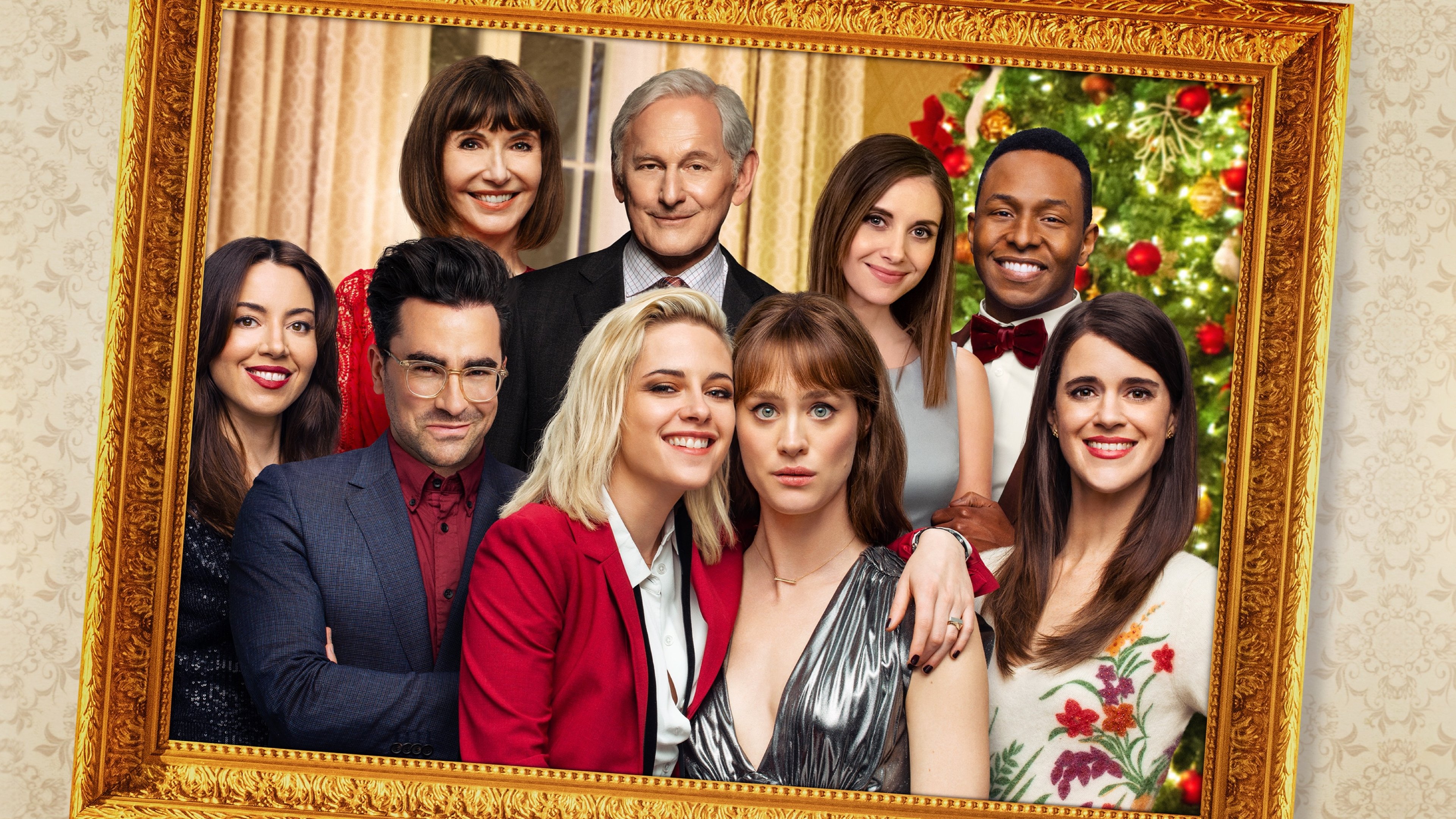 Release Date: – November 25, 2020
it's an amazing movie I love how they were able to express this side of not just being different but the challenges that one could face during it, The way how they showed the hardships of coming out and the different outcomes that could happen when one tells their parents. In addition the feeling of needing to be the best and perfect while in the end, you learn that no one is perfect. You are you and being yourself not just by yourself but with your friends and family is the best feeling ever. Overall this film is amazing and for those that haven't watched it please give it a try it definitely wont disappoint.

Release Date: – December 23, 2020
Absolutely a wonderful breath of fresh air, it has everything you wanted it to be & more. This film is lovely and a wonderful romantic movie that portrayed African Americans in a different yet dynamic way. I enjoyed the simple aesthetics within the movie & the subtle touches to show the love they had for one another. I love the era in which they set the movie in! I appreciate it being a black film and actually showing some of the things that can affect us daily such as our choices for partners as well as certain hardships faced based on social class that can affect anyone but in this case African Americans and also that of women in general. You also fall in love with Robert as a character and thoroughly enjoy Tessa Thompson as she always inspires by her roles. Not a single black man or woman in this film is defeated by the economic struggle. They are talented, gifted, driven and ambitious young black men who take responsibility for their craft and simply learn to love over time. The friends of the main characters weren't rude, bashful loud people but we're full of smiles and encouragement. I don't see how anyone could not appreciate the smooth jazz vibe this film delivers. Great film and we need more like it!
A good romantic movie is hard to find. This genre can become to cliché or unrealistic and, in the worst case, unintentionally feature toxic relationships. We have always sought relief in romantic movies, and 2020 was no exception, although this year we may have embraced it more firmly and with more admiration. Fortunately for movie fans, I think 2020 was a landmark year for a romantic movie. The romantic movie offering in 2020 is nothing less than a love festival. If there's one thing we've learned in the last year, it's the importance of our relationships with loved ones, and the new releases for next year will definitely reflect that. Expect new proven love story adaptations and many original stories that will make your heart beat faster. Above mentioned are the best Romantic Movies 2020 for you.