Best Movies of 2017
The Top 20 Movies of 2017
What a year 2017 was for movies.  Whether is a Sci-Fi epic, a dark slow burn, a film that'll make you laugh for days or a horror that'll have you jumping at every noise the top 20 movies of 2017 has got you covered.  In the following list, you'll find our collection of movies from 2017 that really will have your every film need covered.  If, like us you're a movie fanatic this is a perfect year to get the popcorn out, the lights dimmed for and get ready to commence a movie session like no other.  Check out the list below, you won't be disappointed.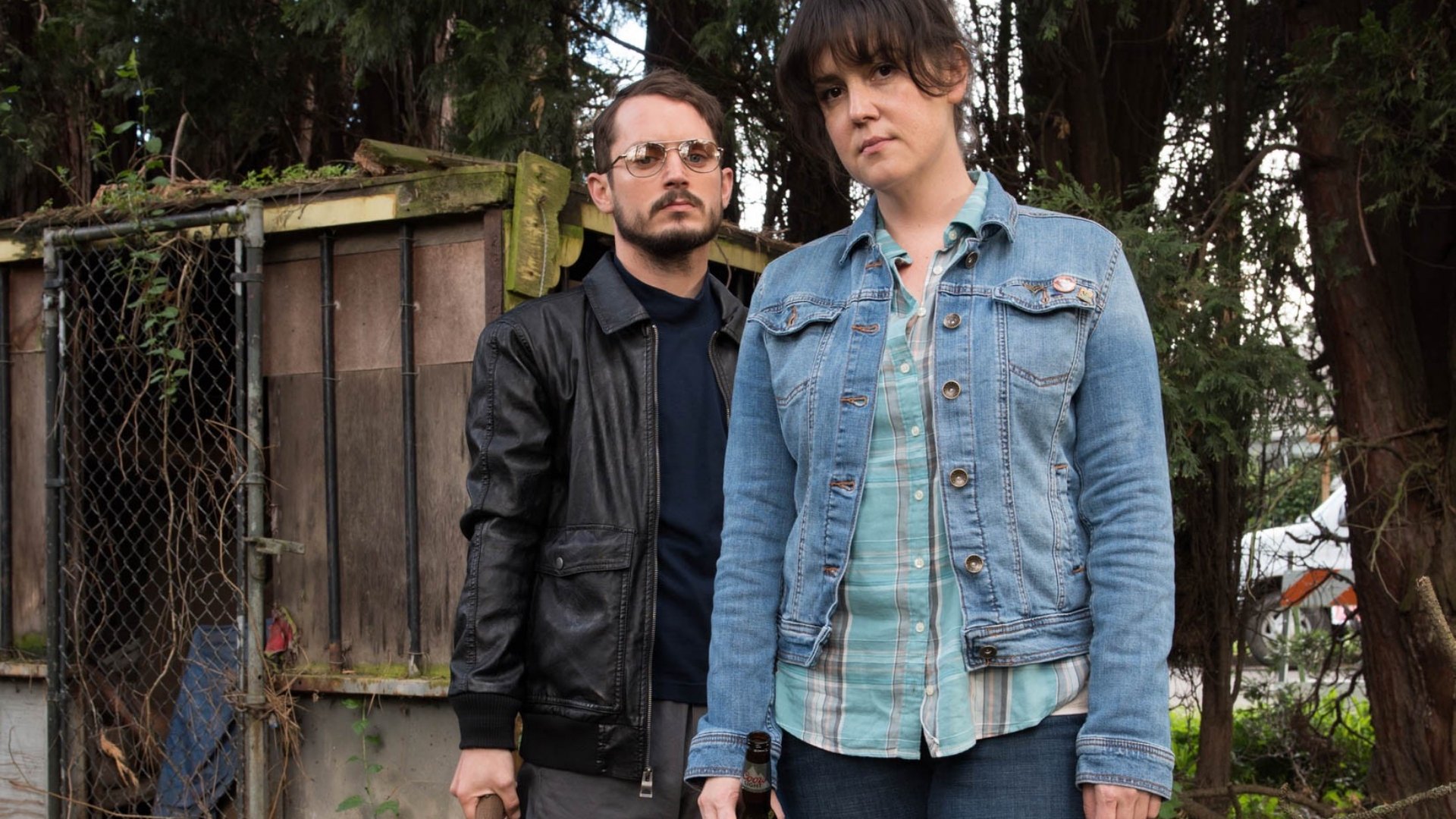 Released: January 2017
To kick off our list – I don't Feel at Home in This World Anymore is a film about a depressed woman, Ruth (Melanie Lynskey) and her oddball neighbour, Tony (Elijah Wood) on the hunt for the thieves who burgled her home – soon finding themselves out of their depth when they locate the criminals.  Dark, dynamic and witty throughout I don't Feel at Home in This World Anymore will have you laughing out loud, questioning social assumptions but doesn't feel all too heavy with some almost cringe worthy violence splattered throughout.

Released: February 2017
Fast forward into a bleak future where mutants are almost extinct, an older an unsettled Logan (Hugh Jackman) is sought out by Laura (Dafne Keen) a mutant child being hunted by scientists for his help. Logan who had been caring for an ageing Professor X (Patrick Stewart) takes it upon himself to get the girl to safety. In Jackman's final outing as Wolverine, Logan is violent and gritty as to be expected, but within the dark, bleak and devastating journey is moments or warmth and hope. Truly a marvelous conclusion to possibly one our favorite superhero's.

Released: March 2017
Get Out is quite rightly one of the top movies of 2017 and Get Out just has it all. From nail biting, thrilling and edge of your seat sequences to the constant asking of what comes next?  A young African American man (Chris – Daniel Kayluuya) is taken on what shapes up to be a sinister weekend with his girlfriend (Rose – Allison Williams) at her parent's upstate home.  Rose's parent's behavior is somewhat questionable from the outset, and sets and immediately uncomfortable precedence, gripping you into knowing that something isn't quite right.  As the weekend continues, Chris's worst fears come to light, with a disturbing secret that you could never imagine. 

Released: March 2017
Brilliant. From start to finish, brilliant. There isn't a lot that can go wrong with a movie with both the Franco's casted together and this weird and wacky film will have you in hysterics from the outset. Gregg, an aspiring actor meets the oddball Tommy after watching his somewhat unusual performance in an acting class. The pair form a unique friendship and decide to travel to Hollywood to embark on their rise to stardom. This incredibly quirky true story tells the story behind the film 'The Room', a now cult classic known as one of the worst films to ever be made. Wacky, engaging and lots of fun.
Would I be forgiven in admitting I almost left this out the Top Movies of 2017?  Purely by mistake, because marvels sequel to the Guardians of the Galaxy is exceptional.  When Rocket takes off with some batteries that the Guardians were hired to protect he unwittingly starts a space battle between the guardians and the powerful alien race known as the sovereign.  Peter uncovers his heritage which isn't quite as it seems and the Guardians discover a new enemy who is out to rule the galaxy.  Action packed, funny and beautiful, the entire journey is just as fun as the first time round.

Released: May 2017
Diana (Gal Gadot) was the princess of the amazons – trained to be a fierce warrior but one with a gentle and caring heart. After meeting downed pilot Steve (Chris Pine) who tells of the conflict raging in the wider world. Diana, convinced that she can stop the impending threat leaves her home to fight alongside men in the war to end all wars. During this conquest Diana, or now more commonly known as Wonder Woman discovers her full powers and her true destiny.

Released: June 2017
It Comes at Night follows the story of a family in a post-apocalyptic world who find refuge to avoid the threat now posed by the outside world.  When another family arrive seeking refuge desperate to escape the ever closing in horror lurking outdoors, tensions and mistrust between the two groups begin to rise and the survival of the family comes at any cost.  Anxious and tense throughout, It Comes at Night is another psychological survival drama, but if there is one worth watching, its this one.

Released: June 2017
If you love epic car chases, heists and a great soundtrack – Edgar Wright's baby driver might just be the film that you didn't know you needed. Baby Driver follows Baby (Ansel Elgort) a getaway driver for crime boss Doc (Kevin Spacey) as he attempts to earn is way to freedom from the crime boss as part of his unlikely crew. What makes baby driver so unique from the other attempts to create a new style car chase movie, most of which haven't been done well since the original fast and furious films is that Baby suffers from Tinnitus and in order to drown out the noise, Baby has a constant soundtrack playing throughout. Life sometimes seems as though it should be lived with a background soundtrack, and Baby Driver certainly does this well. Baby has been boosting cars since he was old enough to see over the wheel, but when he meets a beautiful waitress Darling (Eiza Gonzalez) baby realises he must find a way out if this life and fast.
Released: July 2017
Dunkirk is undoubtedly one of Christopher Nolan's finest films to date.  A broad statement when Nolan's CV boasts films such as Inception, The Dark Knight Rises and Interstellar but is sure to captivate the audience from the very beginning and deservedly holds a place in the best films of 2017.  Dunkirk is a war epic based on true events, inspired by the failed invasions at the holiday town of Dunkirk by French and British forces.  With the superior German air and ground forces closing in, Dunkirk follows a few soldiers and pilot's journey into the jaws of certain death and accurately captures the experience shared by the soldiers that day.  Through an act of desperation Britain calls upon all working boats, mainly fishermen to get our Four Hundred thousand soldiers back safely from the shores on Dunkirk.  If you love exciting, loud and tense war epics, Dunkirk will not let you down.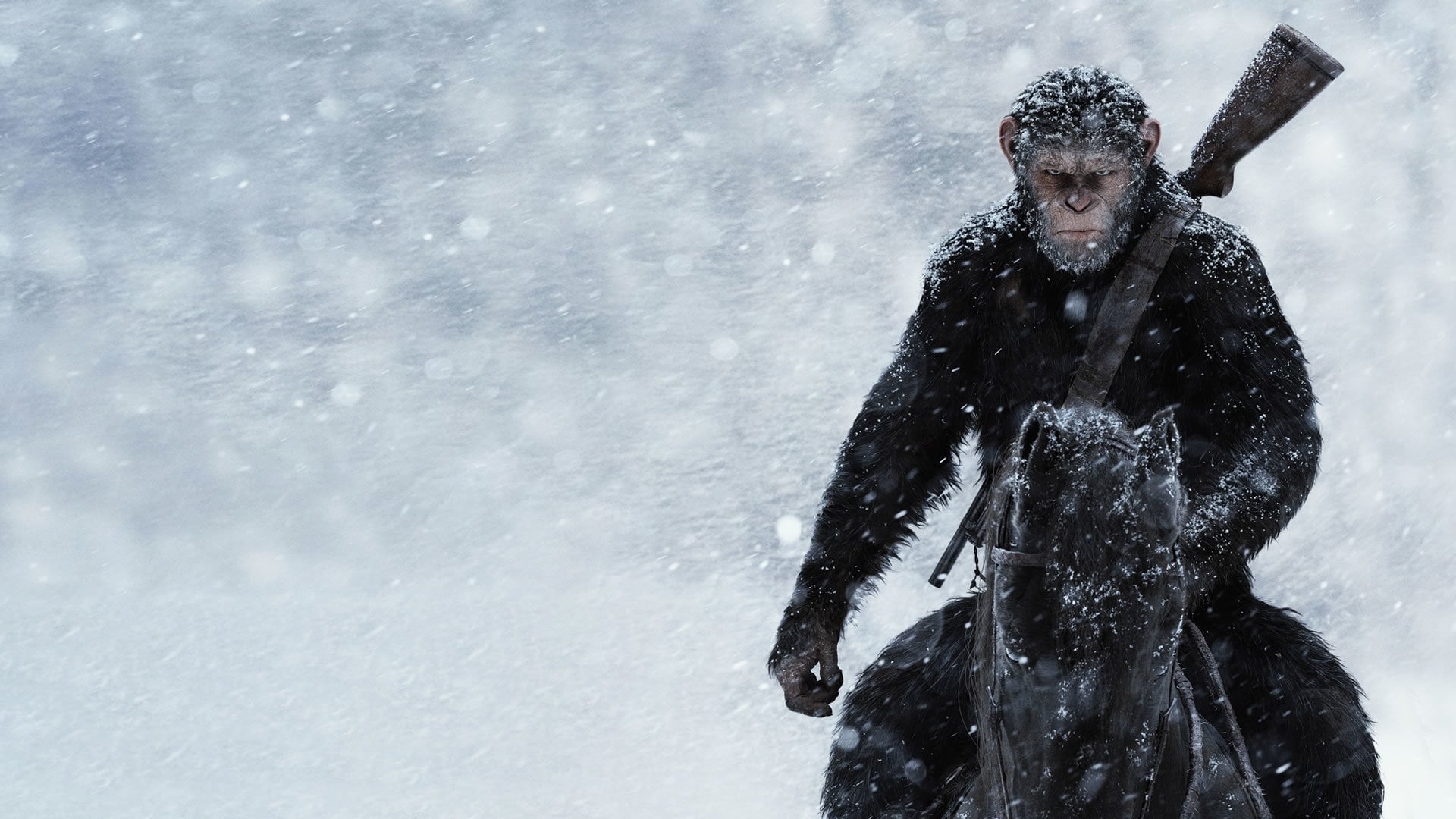 Released: July 2017
The breathtaking visual effects really bring this exceptional addition to the planet of the apes franchise to life. Caesar and his apes are brought into a deadly conflict with the humans, led by the colonel (Woody Harrelson) whose ruthless hatred of the apes is unmatched. After suffering devastating losses in the battle against the colonel, Caesar battles with his own views and the thirst for revenge. Ultimately, they will come face to face and determine the fate of the planet and species forever. Absolutely epic, from start to finish, shouldn't be missed.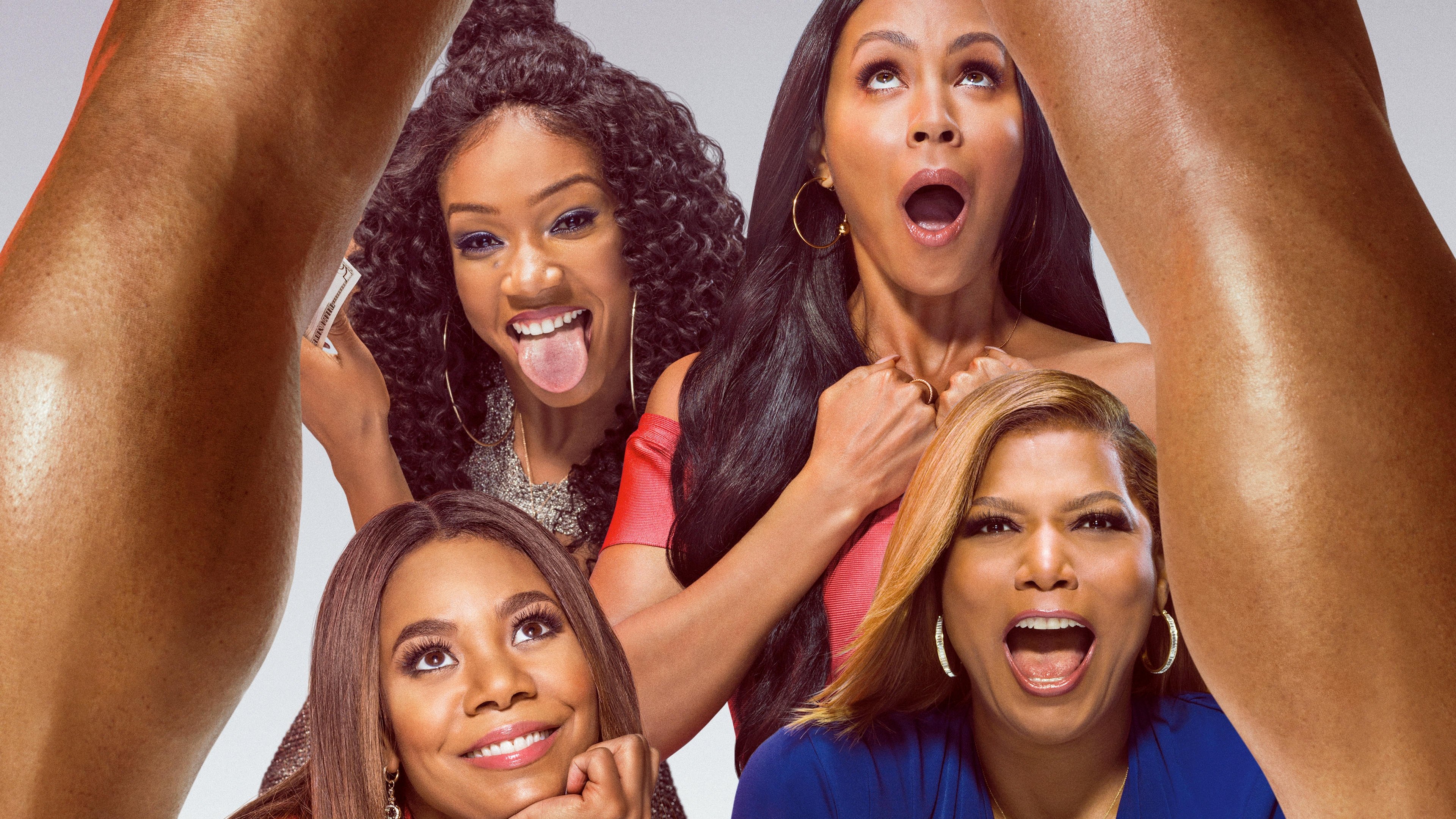 Released: July 2017
Not my preferred genre of film, but I honestly didn't hate having to sit through Girls Trip almost ceremoniously every month shortly after it was released.  Four best friends reunite after some years in New Orleans for the annual 'Essence Festival' and rediscover themselves and each other along the way.  With plenty of boozing, brawling and dancing Girls Trip does pull from your typical character pool but is undoubtedly a laugh from start to finish, whilst being fresh and romantic all in one place.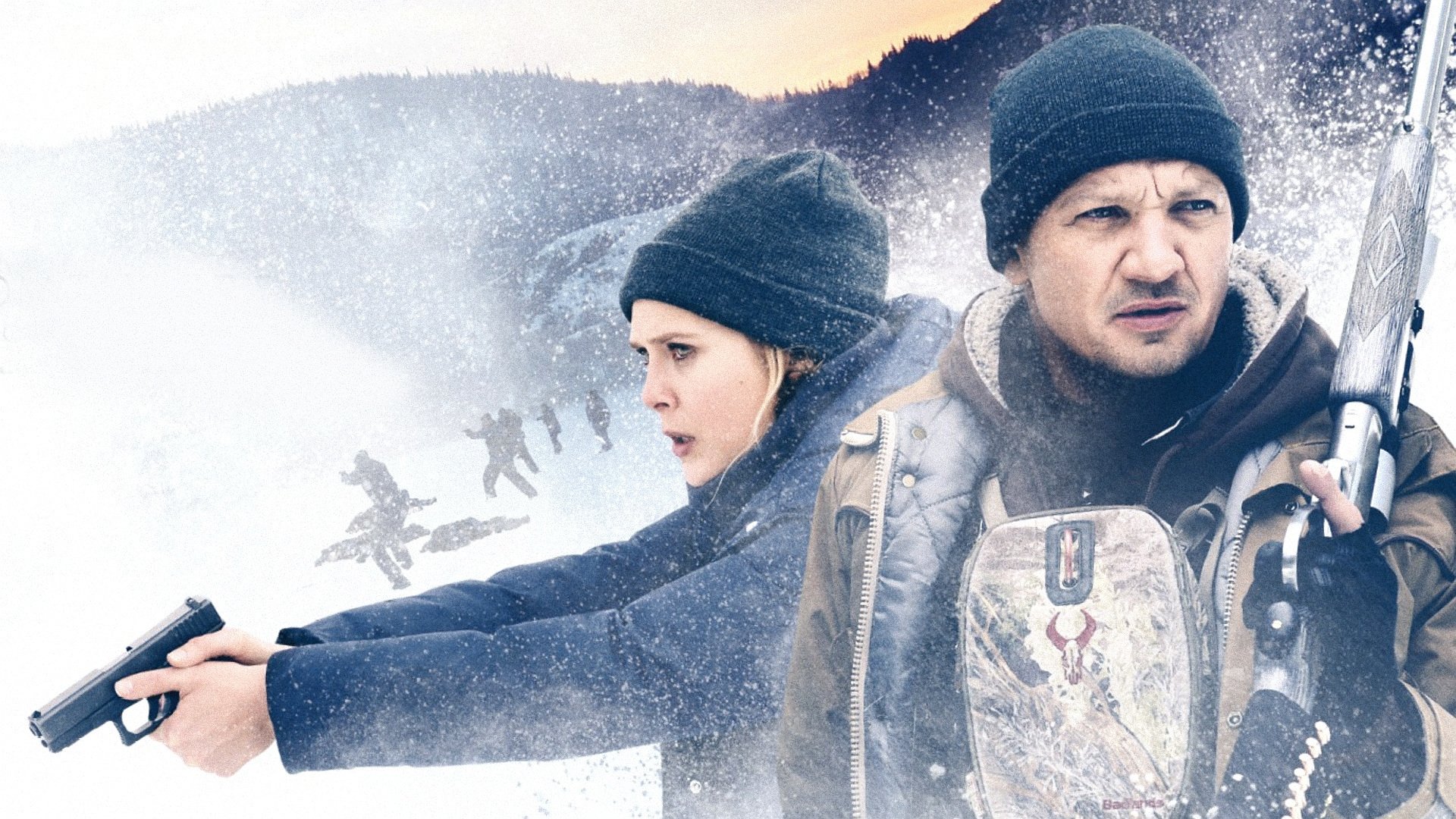 Released: August 2017
Following the rape and murder of a young woman on a Native American reserve in Wyoming, veteran hunter Cory (Jeremy Renner) helps FBI agent Jane (Elizabeth Olsen) in pursuit of the culprit. Soon finding themselves entangled in a web of danger the pair find themselves fighting for their own lives as Cory faces into his own past and the inexperienced Jane strives for justice to be done. The cold and bitter setting, with some brilliant casting delivers all the chills. If you love a slow burn murder mystery, Wind River uniquely delivers.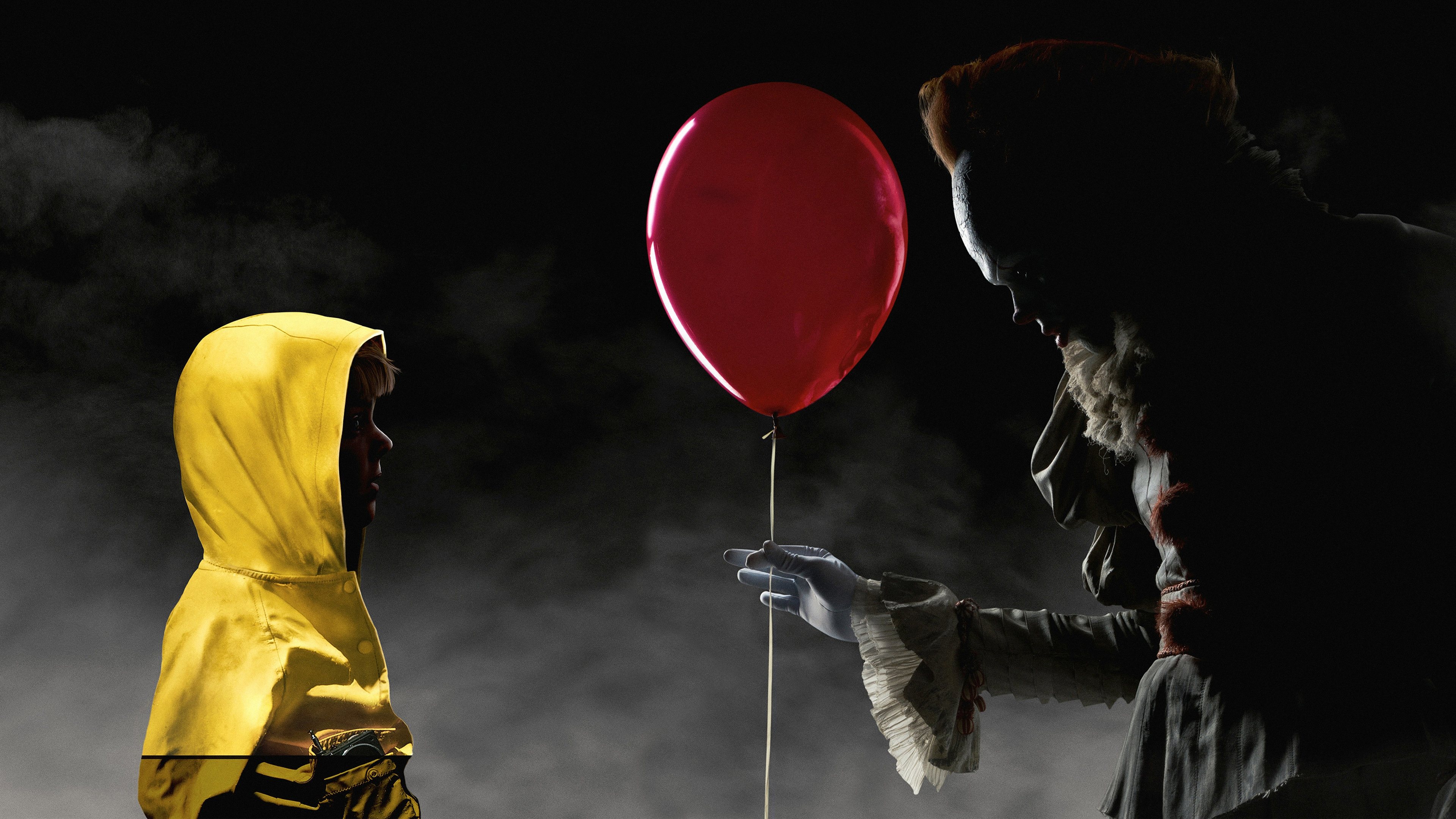 Released: September 2017
Pennywise makes his big screen return in Andy Mushcietti's version of the Stephen King classic IT.  Its 1989 and a group of misfit kids from Derry, Maine are about to come up against a shapeshifting evil they could never of imagined.  Pennywise the clown comes out of his slumber every 27 years in order to prey on the children of Derry before returning to hibernation again.  Banding together to take on this evil, the kids must overcome their own fears to save the town of Derry from this monstrous clown.  I love this film, from the casting, to the screenplay, special effects and emotional storyline IT is absolutely fantastic.

Released: October 2017
Being a big fan of Sci-Fi and absolutely adoring the first Blade Runner film back from 1982 I waited for the release of Blade Runner 2049 with probably a little too much anticipation, but I wasn't to be let down. Set 30 years into the future, the same murky, confusing and often unsettling world still remains. Somehow, the gorgeous visuals in this dark and gloomy setting are astounding, I was fortunate enough to watch on a cinema screen, but you wouldn't be let down on your phone screen, it is that good. Blade Runner 2049 follows officer KD6-3.7 (Ryan Gosling) a detective tasked with bringing the remaining Nexus 8 replicant models still at large in for termination, or in most cases assassinating these on site. After a ground breaking discovery at a protein farm, officer KD6-3.7 begins on a whirlwind adventure to find the truth surrounding the myth, a truth that may even shed a disturbing light on his own existence. Blade Runner 2049 has quite rightly earned its place in the top movies of 2017 and I honestly could not recommend this movie more and if you enjoyed the original blade runner, Denis Villeneuve certainly did this long awaited sequel justice.

Released: October 2017
Disney/Pixars special relationship continues in this beautifully portrayed animation which follows Miguels dream of becoming a musician just like his boyhood idol. Miguels family has a somewhat unusual music ban, but after meeting the charming Hector, and a string of unusual events, Miguel and Hector set off on a mysterious journey in the stunning Land of the Dead. During this extraordinary journey Miguel uncovers the truth behind his family's music ban. Family friendly and brilliantly heart warming, yet another classic from Disney/Pixar.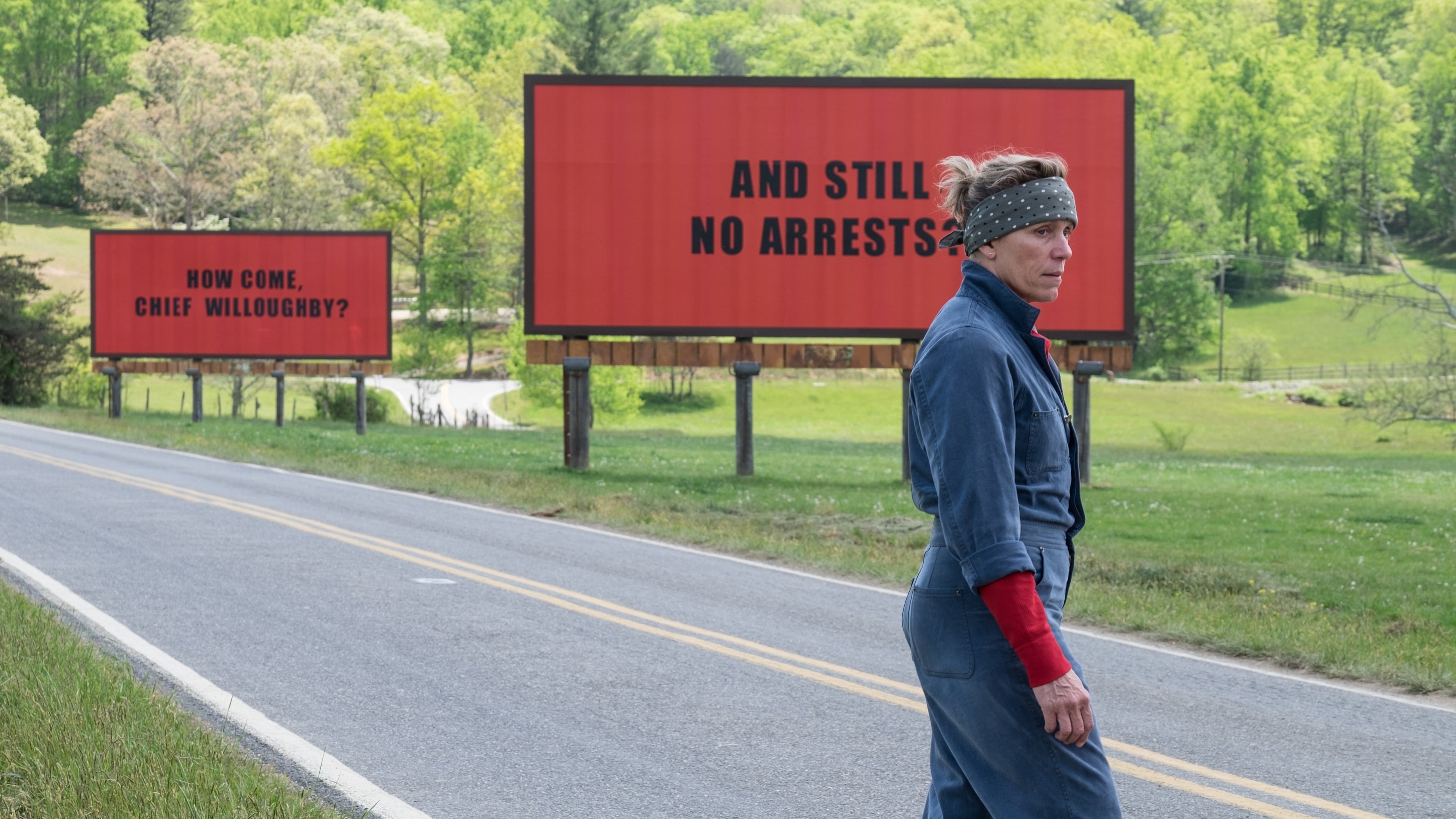 Released: November 2017
It took me three years to get around to watching this movie.  If I could give one piece of advice, if you haven't watched Three billboard outside of ebbing, Missouri already, close the laptop, turn off your phone and go and put it on.  Directed by Martin McDonagh, the same director of 'Seven Psychopaths' and 'In Bruges', which happens to be two absolute gems of mine, follows the story of Mildred (Frances McDormand), a mother whose daughter has been murdered and after months with no suspects begins to challenge local authorities by painting three billboards directly challenging the chief William (Woody Harrelson) as to why there has been no arrests.  Mildred faces down an entire town in the pursuit of justice in this dark and comic epic, typical of McDonagh's style.  During Mildred's pursuit of justice in provoking the local law enforcement, Mildred finds herself an emotional target for the town, with the residents split in their support and distain for Mildred.  Three billboards outside of ebbing, Missouri claims its place in the top movies of 2017 as another of McDonagh's poetic and dark storylines, combined with the brilliant acting from Frances, Woody and a commonly used cast member in McDonagh's films, Sam Rockwell who fantastically plays a racist bigot cop by the name of Dixon. I'll reiterate, close the laptop, put away your phone, watch this film, you won't regret it.

Released: November 2017
M. Night Shyamalan's best so far, at least in my opinion. Split is absolutely fantastic and James McAvoy is superb in all the characters he plays in split. Kevin (James McAvoy) has over the years portrayed 23 personalities to his psychiatrist Dr. Fletcher (Betty Buckly) however there is yet one to emerge. After being compelled to abduct three teenage girls by the overseer Casey, Kevin fights to survive all of his personalities attempting to gain control, with the most terrifying one set to emerge and dominate the rest.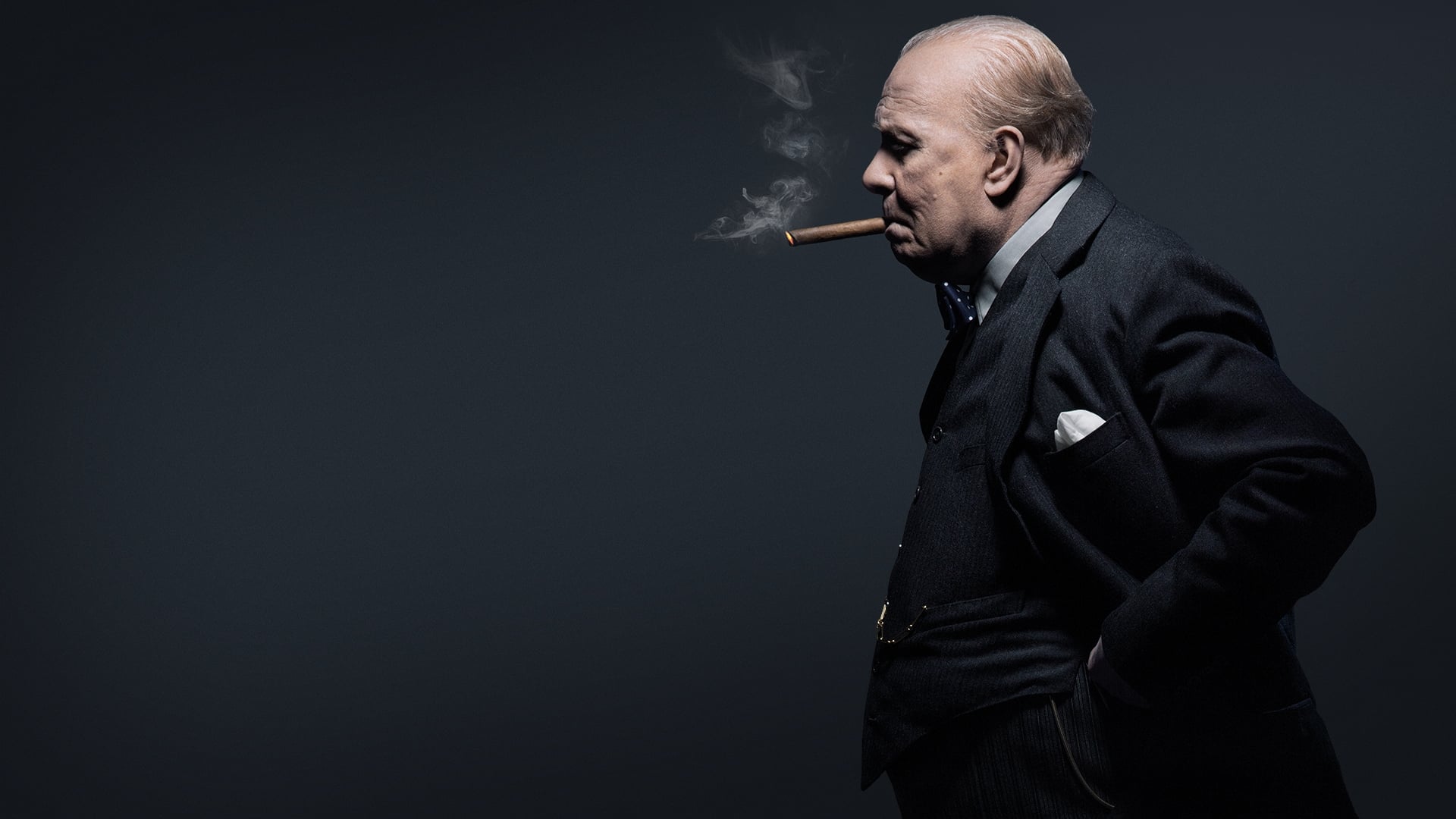 Released: November 2017
Winston Churchill (Gary Oldman) is the newly appointed British prime minister just as Hitlers Nazi war machine is about to bombard Europe.  With mounting pressure on Churchill to commence peace negotiations with the Nazi's, Churchill is faced with the choice of peace negotiations or war with the Nazi's.  Darkest Hour follows Britains most famous prime minister and the events that cemented his legacy into the history books.  Gary Oldman is sensational in his electrifying performance in this portrayal of Winston Churchill.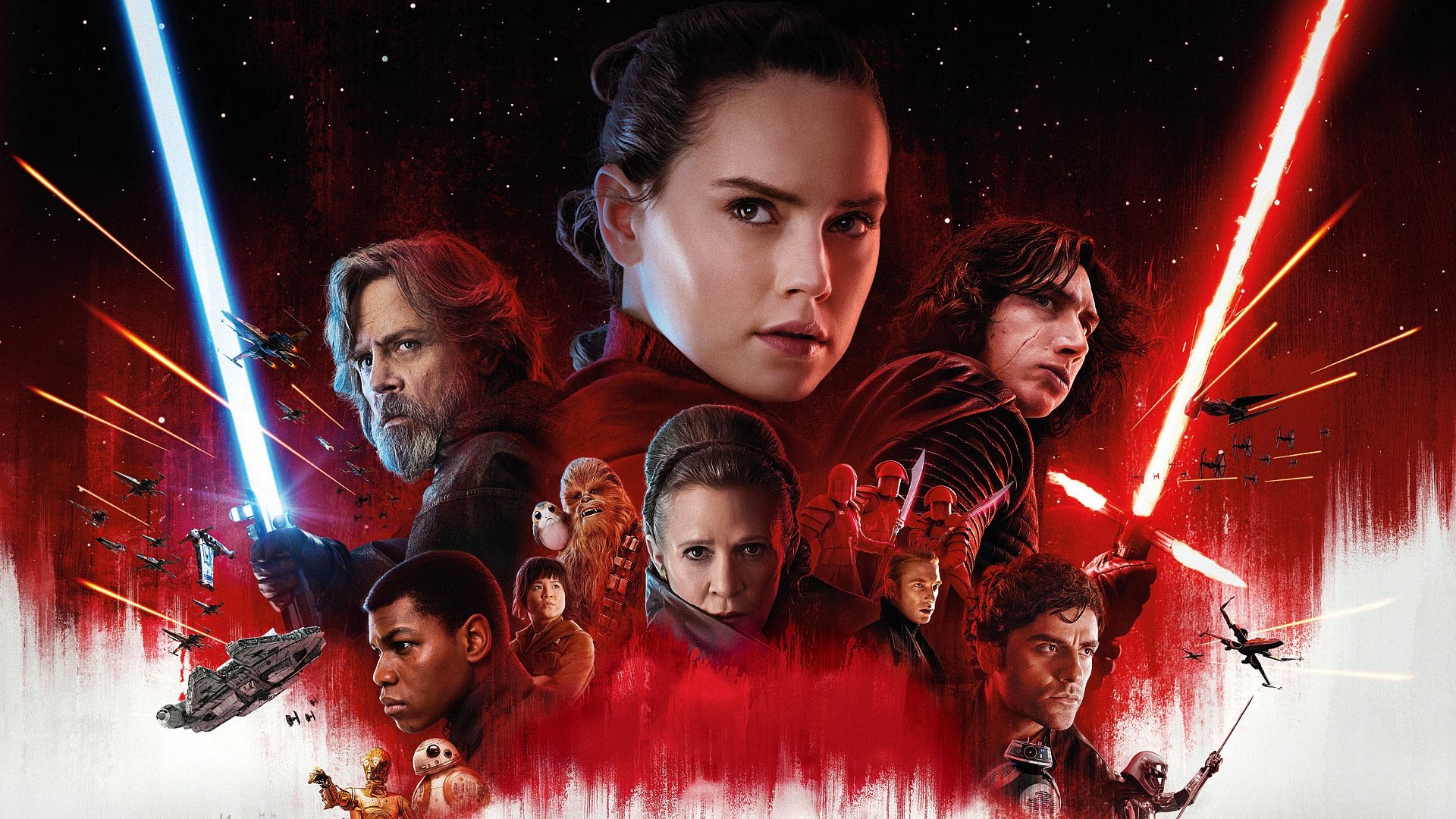 Released: December 2017
Another excellent edition to the already wonderfully brilliant Star Wars Saga.  The last Jedi follows Rey (Daisy Ridley), a young aspiring Jedi with an undeniable strength, the force is strong with this one.  Rey, trains with the remarkable Luke Skywalker (Mark Hamill) in order to realise her full potential and become a Jedi.  Meanwhile, the resistance, led by Leia (Carrie Fisher) is preparing for battle against Kylo Ren (Adam Driver) and the first order.  Full of surprising twists and all out action, not one to be missed.

Released: December 2017
After decades of fighting the native tribes, legendary war hero Joesph Blocker (Christian Bale) is ordered to escort the ailing Cheyenne chief , Yellow Hawk (Wes Studi) back to his ancestral home in the valley of the bears.  Reluctantly, Joseph agrees and his journey is further complicated when widower Rosalee (Rosamund Pike) is banded together with Joesph and the Chief as they must tackle the Great Plains encountering the hostile wilderness and the blood thirsty Comanches and outliers along the way.  Engaging, beautiful and spontaneously violent.  It's a great movie, but not for everyone, bare that in mind before embarking on this bleak journey alongside Bale and his counterparts.
A terrifying horror reboot, a visually stunning war epic, superheroes and villains, we've pretty much got it all covered in the top 20 movies of 2017.  If you've managed to work your way through that list, maybe you've rediscovered some forgotten favourites or maybe you've found a hidden gem, all in all 2017 really was a fantastic year for movies.  You'll find more Top 20's throughout the site and even more than that, check out our Top 10's for each genre for even more movie content.