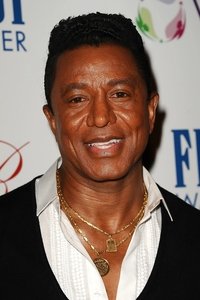 Birth Day: 1954-12-11
Place of birth: Gary, Indiana, U.S.
Jermaine La Juane Jackson (born December 11, 1954) is an American singer-songwriter and bassist. He is best known for being a member of the Jackson family. From 1964 to 1975, Jermaine was second vocalist after his brother Michael of the Jackson 5, and played bass guitar. Since 1983 he rejoined the group, now known as the Jacksons. Jermaine sang the lead on some of The Jackson Five's biggest hits, and featured in "I'll Be There" and "I Want You Back" amongst others. When the four others left and had to reform as The Jacksons, Jermaine, who had just married Motown founder Berry Gordy's daughter Hazel, stayed at Motown and was replaced by his youngest brother, Randy. Jermaine had a solo career concurrent with his brother Michael's and some top-30 hits until the 1980s, produced and recorded duets with Whitney Houston at her debut in 1985, and was a producer for the band Switch. After seven years he rejoined The Jacksons and remained throughout their various breakups and reunions. Jermaine was born December 11, 1954, at St Mary's Mercy Hospital in Gary, Indiana, after his brother Tito Jackson. He is the fourth child born to Joseph and Katherine Jackson. His siblings are Rebbie, Jackie, Tito, La Toya, Marlon, Brandon (Marlon's twin who died shortly after birth in 1957), Michael, Randy, and Janet. Father, Joe had musical aspirations, playing guitar with his brother Luther in an R&B band, the Falcons, and mother Katherine a devout Jehovah's Witness was a passionate pianist and singer,. Their large family and limited means made them refocus, with Katherine becoming a housewife and Joe a steel mill worker at nearby Inland Steel Company in East Chicago, Indiana, where they lived before moving to Gary in 1950. When his father, Joe worked long hours as a crane operator, Jermaine and his brothers, Tito and Jackie, secretly practiced their own songs using Joe's guitar, and they sang harmonies with mother Katherine. Jermaine became the original lead singer, and also played the bass in the Jackson Brothers, an earlier incarnation of the Jackson 5 until 1966, when younger brother Michael began singing lead. Father Joe began rehearsing his sons under a strict regimen when he realized their potential, seeing his sons' talent as a way out of Gary. Jermaine would continue to provide some leads over the years. Jermaine graduated from Birmingham High School in Van Nuys, Los Angeles, California, in 1973. ... Source: Article "Jermaine Jackson" from Wikipedia in English, licensed under CC-BY-SA 3.0.