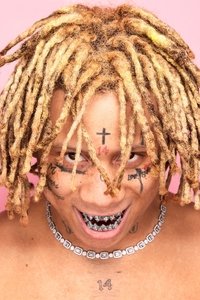 Birth Day: 1999-06-18
Place of birth: Canton, Ohio, U.S.
Michael Lamar White IV (born June 18, 1999), known professionally as Trippie Redd, is an American rapper, singer, and songwriter. His debut mixtape A Love Letter to You (2017) and its lead single "Love Scars" propelled him to popularity. Trippie Redd's singles "Dark Knight Dummo", featuring Travis Scott, "Taking a Walk", and "Topanga", all reached the Billboard Hot 100. His debut studio album Life's a Trip (2018) and second album ! (2019) both reached the top five of the Billboard 200, while his fourth mixtape A Love Letter to You 4 (2019) topped the chart. Most recently, his third studio album Pegasus (2020) reached number two of the Billboard 200.