A Nightmare on Elm Street Part 2: Freddy's Revenge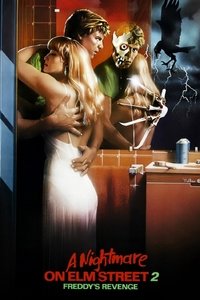 A new family moves into the house on Elm Street, and before long, the kids are again having nightmares about deceased child murderer Freddy Krueger. This time, Freddy attempts to possess a teenage boy to cause havoc in the real world, and can only be overcome if the boy's sweetheart can master her fear.
Average Score : 58.12
The Man of Your Dreams Is Back!
Status: Released
Release Date: 1985-11-01
Geners Horror
Production Companies New Line Cinema Smart Egg Pictures Heron Communications Media Home Entertainment
Production Countries United States of America,
Run time: 87 minutes
Budget: $3,000,000
Revenue: $30,000,000