100 Girls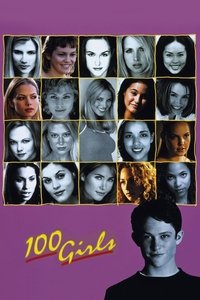 This sexy, teen-comedy is about a freshman, Matthew, at college who meets his dream girl in a dorm elevator during a blackout. He never sees her face, but instantly falls in love. In the morning, the power is restored, but the "dream girl" has vanished. All Matthew knows is that she lives in an all-girls dorm. He sets out on a semester-long journey to find his mystery girl amongst a hundred female suspects. Could it be Wendy? Dora? Arlene? Patty? Cynthia? Or the 95 other girls, any of whom could have been in that elevator with Matthew.
Average Score : 58.09
He met the girl of his dreams. If only he can meet her again.
Status: Released
Release Date: 2000-09-01
Production Companies Dream Entertainment Lionsgate Michael/Finney Productions
Production Countries United States of America,
Run time: 94 minutes
Budget: --
Revenue: --