An Inconvenient Love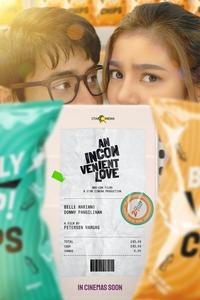 Ayef meets Manny. It is at a time where she focuses on her dreams while Manny being a flighty young shop owner, goes with the flow. They both believe love is inconvenient and agree to a contractual fling expiring on the date Ayef leaves for Singapore, but they start falling for one another.
Average Score : 70
Love with no expiration.
Status: Released
Release Date: 2022-11-23
Production Companies Star Cinema – ABS-CBN Film Productions
Production Countries Philippines,
Run time: 124 minutes
Budget: --
Revenue: --