My Left Foot: The Story of Christy Brown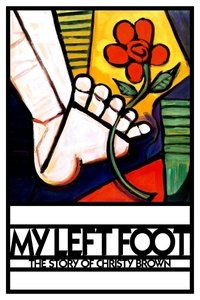 In this true story told through flashbacks, Christy Brown is born with crippling cerebral palsy into a poor, working-class Irish family. Able only to control movement in his left foot and to speak in guttural sounds, he is mistakenly believed to have a intellectual disability for the first ten years of his life.
Average Score : 75.47
A film about life, laughter, and the occasional miracle.
Status: Released
Release Date: 1989-04-07
Geners Drama
Production Companies Ferndale Films RTÉ Granada Television
Production Countries Ireland,United Kingdom,
Run time: 103 minutes
Budget: $645,180
Revenue: $14,743,391