Are We Done Yet?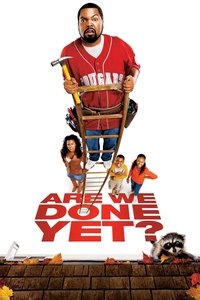 Newlyweds Nick and Suzanne decide to move to the suburbs to provide a better life for their two kids. But their idea of a dream home is disturbed by a contractor with a bizarre approach to business.
Average Score : 57.71
New house. New family. What could possibly go wrong?
Status: Released
Release Date: 2007-04-04
Production Companies Revolution Studios Cube Vision RKO Pictures LLC Revolution Dream Productions
Production Countries United States of America,
Run time: 92 minutes
Budget: --
Revenue: $58,400,000