He's Just Not That Into You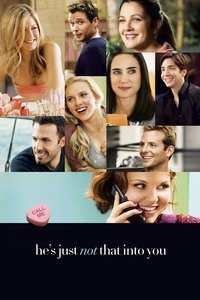 Remember that really cute girl/guy who said they'd call – and didn't? Maybe they lost your number. Maybe they're in the hospital. Maybe they're awed by your looks, brains or success. Or maybe... They're just not that into you.
Average Score : 65
Are you the exception... or the rule?
Status: Released
Release Date: 2009-02-06
Production Companies Flower Films Warner Bros. Pictures New Line Cinema
Production Countries United States of America,
Run time: 129 minutes
Budget: $40,000,000
Revenue: $178,866,158