A Simple Plan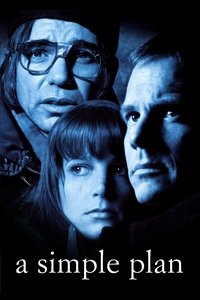 Captivated by the lure of sudden wealth, the quiet rural lives of two brothers erupt into conflicts of greed, paranoia and distrust when over $4 million in cash is discovered at the remote site of a downed small airplane. Their simple plan to retain the money while avoiding detection opens a Pandora's box when the fear of getting caught triggers panicked behavior and leads to virulent consequences.
Average Score : 71.75
Sometimes good people do evil things.
Status: Released
Release Date: 1998-12-11
Production Companies BBC Paramount H2L Media Group Mutual Film Company Savoy Pictures Tele München Fernseh Produktionsgesellschaft (TMG) TOHO TOHO-TOWA Union Générale Cinématographique (UGC)
Production Countries United States of America,
Run time: 121 minutes
Budget: $30,000,000
Revenue: $16,316,273