Zack and Miri Make a Porno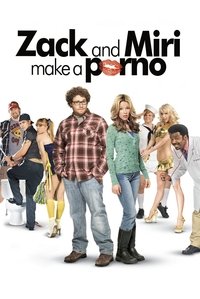 Lifelong platonic friends Zack and Miri look to solve their respective cash-flow problems by making an adult film together. As the cameras roll, however, the duo begin to sense that they may have more feelings for each other than they previously thought.
Average Score : 63
What would you do to get out of debt?
Status: Released
Release Date: 2008-09-18
Geners Comedy
Production Companies Blue Askew View Askew Productions The Weinstein Company
Production Countries United States of America,
Run time: 102 minutes
Budget: $24,000,000
Revenue: $42,105,111