El sexo de los ángeles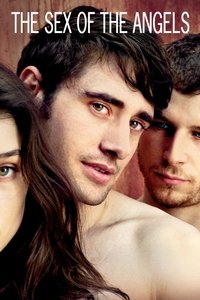 Struggling martial artist and dancer Bruno loves his girlfriend Carla, but when he meets fellow dancer Rai, serious sparks begin to fly, opening the couple up to new possibilities. A new generation navigates sexual fluidity, torn affections, and open relationships in this complicated love triangle.
Average Score : 65
All beautiful and all in love, but this not heaven...
Status: Released
Release Date: 2012-05-04
Production Companies CCFBR Produções Dream Team Concept TVG Agência Nacional do Cinema (ANCINE) Audiovisual Aval SGR Axencia Galega das Industrias Culturais (AGADIC) Canal+ España Consorcio Audiovisual de Galicia Continental Producciones Generalitat de Catalunya - Institut Català de les Indústries Culturals (ICIC) ICO ICAA Programa Ibermedia Xunta de Galicia
Production Countries Spain,
Run time: 105 minutes
Budget: --
Revenue: --