Guest House Paradiso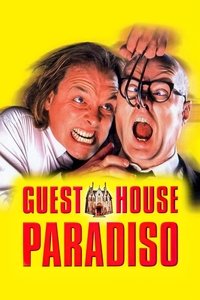 Richie and Eddie are in charge of the worst hotel in the UK, Guest House Paradiso, neighbouring a nuclear power plant. The illegal immigrant chef has fled and all the guests have gone. But when a famous Italian filmstar, Gina Carbonara, who is in hiding from a fiance she doesn't want to marry, arrives at the hotel, things get very interesting!
Average Score : 62
Pay to check in... pray to check out!
Status: Released
Release Date: 1999-12-03
Geners Comedy
Production Companies Universal Pictures
Production Countries United Kingdom,
Run time: 89 minutes
Budget: --
Revenue: --