The Fear of God: 25 Years of The Exorcist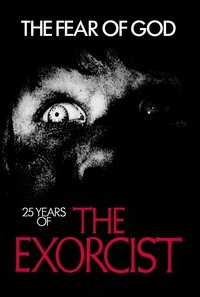 A behind-the-scenes retrospective made for the twenty-fifth anniversary of the classic horror film, The Exorcist. Includes interviews with Linda Blair and the other stars of the film, along with commentary from the director and writer on some of the deeper meanings behind the elements they used to terrify their audiences, and previously unreleased footage including make-up tests and deleted scenes.
Average Score : 68
Twenty-five years ago, an extraordinary movie changed the face of modern cinema.
Status: Released
Release Date: 1998-06-13
Geners Documentary TV Movie
Production Companies BBC
Production Countries United Kingdom,
Run time: 74 minutes
Budget: --
Revenue: --
Mark Kermode

Ellen Burstyn

William O'Malley

William Friedkin

Max von Sydow

Linda Blair

William Peter Blatty

Jason Miller

Owen Roizman

Dick Smith