The Karate Kid Part III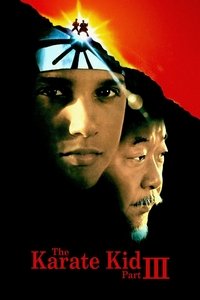 Despondent over the closing of his karate school, Cobra Kai teacher John Kreese joins a ruthless businessman and martial artist to get revenge on Daniel and Mr. Miyagi.
Average Score : 59
First it was teacher to student. Then it was father to son. Now, it's man to man.
Status: Released
Release Date: 1989-06-29
Geners Action Family Drama Adventure
Production Companies Columbia Pictures Weintraub International Group
Production Countries United States of America,
Run time: 112 minutes
Budget: --
Revenue: $38,956,288