The Italian Job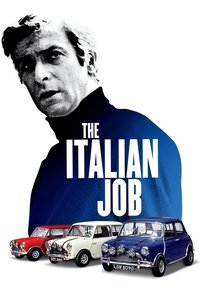 Charlie's got a 'job' to do. Having just left prison he finds one of his friends has attempted a high-risk job in Torino, Italy, right under the nose of the mafia. Charlie's friend doesn't get very far, so Charlie takes over the 'job'. Using three Mini Coopers, a couple of Jaguars, and a bus, he hopes to bring Torino to a standstill, steal a fortune in gold and escape in the chaos.
Average Score : 69.87
Introducing the plans for a new business venture.
Status: Released
Release Date: 1969-06-02
Geners Action Crime Comedy Thriller
Production Companies Paramount Oakhurst Productions
Production Countries United Kingdom,
Run time: 99 minutes
Budget: $3,000,000
Revenue: --