Remember the Titans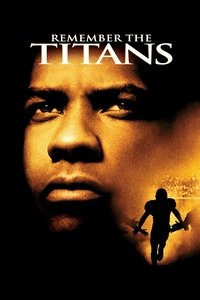 After leading his football team to 15 winning seasons, coach Bill Yoast is demoted and replaced by Herman Boone – tough, opinionated and as different from the beloved Yoast as he could be. The two men learn to overcome their differences and turn a group of hostile young men into champions.
Average Score : 76.03
History is written by the winners.
Status: Released
Release Date: 2000-09-29
Geners Drama
Production Companies Walt Disney Pictures Jerry Bruckheimer Films Technical Black Run It Up Productions Inc.
Production Countries United States of America,
Run time: 113 minutes
Budget: $30,000,000
Revenue: $136,706,683