Omen III: The Final Conflict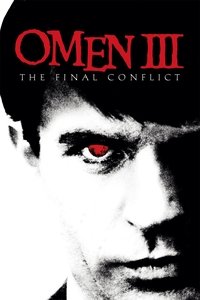 Damien Thorn has helped rescue the world from a recession, appearing to be a benign corporate benefactor. When he then becomes U.S. Ambassador to the United Kingdom, Damien fulfills a terrifying biblical prophecy. He also faces his own potential demise as an astronomical event brings about the second coming of Christ.
Average Score : 58
The power of evil is no longer in the hands of a child.
Status: Released
Release Date: 1981-03-20
Geners Horror
Production Companies 20th Century Fox
Production Countries United Kingdom,United States of America,
Run time: 108 minutes
Budget: --
Revenue: $20,471,382