The Man Who Wasn't There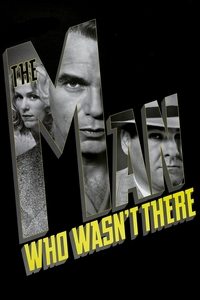 A tale of murder, crime and punishment set in the summer of 1949. Ed Crane, a barber in a small California town, is dissatisfied with his life, but his wife Doris' infidelity and a mysterious opportunity presents him with a chance to change it.
Average Score : 75.72
The more you see, the less you really know.
Status: Released
Release Date: 2001-10-26
Production Companies Gramercy Pictures Mike Zoss Productions The KL Line Working Title Films Good Machine
Production Countries United Kingdom,United States of America,
Run time: 116 minutes
Budget: $20,000,000
Revenue: --