Savage Grace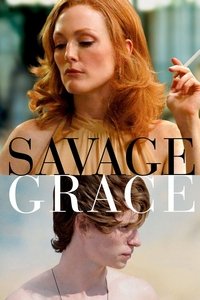 This examination of a famous scandal from the 1970s explores the relationship between Barbara Baekeland and her only son, Antony. Barbara, a lonely social climber unhappily married to the wealthy but remote plastics heir Brooks Baekeland, dotes on Antony, who is homosexual. As Barbara tries to "cure" Antony of his sexuality -- sometimes by seducing him herself -- the groundwork is laid for a murderous tragedy.
Average Score : 57.24
Truth is more shocking than fiction.
Status: Released
Release Date: 2007-05-18
Geners Drama
Production Companies Celluloid Dreams Montfort Producciones Killer Films John Wells Productions
Production Countries United States of America,Spain,France,
Run time: 97 minutes
Budget: $4,600,000
Revenue: $1,432,799