Nixon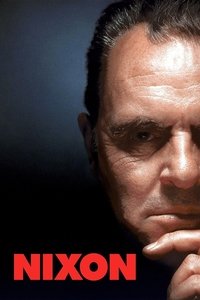 A look at President Richard M. Nixon—a man carrying the fate of the world on his shoulders while battling the self-destructive demands from within—spanning his troubled boyhood in California to the shocking Watergate scandal that would end his Presidency.
Average Score : 69.13
Triumphant in Victory, Bitter in Defeat. He Changed the World, But Lost a Nation.
Status: Released
Release Date: 1995-12-22
Production Companies Cinergi Pictures Entertainment Hollywood Pictures
Production Countries United States of America,
Run time: 192 minutes
Budget: $44,000,000
Revenue: $13,681,765