霸王别姬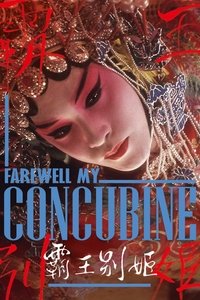 Abandoned by his prostitute mother in 1920, Douzi was raised by a theater troupe. There he meets Shitou and over the following years the two develop an act entitled "Farewell My Concubine" that brings them fame and fortune. When Shitou marries Juxian, Douzi becomes jealous, the beginnings of the acting duo's explosive breakup and tragic fall take root.
Average Score : 78.72
The passionate story of two lifelong friends and the woman who comes between them.
Status: Released
Release Date: 1993-01-01
Geners Drama
Production Companies Beijing Film Studio China Film Co-Production Corporation Maverick Picture Company Tomson Films
Production Countries China,Hong Kong,
Run time: 171 minutes
Budget: --
Revenue: $5,750,000