Ladder 49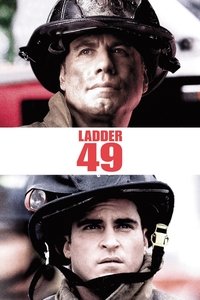 Under the watchful eye of his mentor, Captain Mike Kennedy, probationary firefighter Jack Morrison matures into a seasoned veteran at a Baltimore fire station. However, Jack has reached a crossroads as the sacrifices he's made have put him in harm's way innumerable times and significantly impacted his relationship with his wife and kids.
Average Score : 65
Their greatest challenge lies in rescuing one of their own
Status: Released
Release Date: 2004-10-01
Production Companies Beacon Communications Touchstone Pictures Beacon Pictures Casey Silver Productions Fantail Films Inc.
Production Countries United States of America,
Run time: 115 minutes
Budget: $60,000,000
Revenue: $74,541,707