警察故事 III:超級警察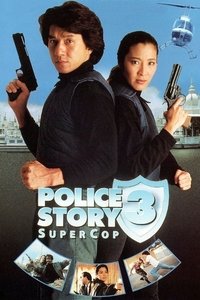 A Hong Kong detective teams up with his female Red Chinese counterpart to stop a Chinese drug czar.
Average Score : 67
There's never a cop around when you need one, but when this cop's around, all you need is one.
Status: Released
Release Date: 1992-07-04
Production Companies Orange Sky Golden Harvest Golden Way Films Ltd.
Production Countries Hong Kong,
Run time: 95 minutes
Budget: $900,000
Revenue: $20,483,423