The Wind That Shakes the Barley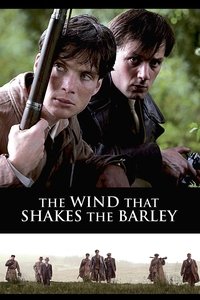 In 1920s Ireland young doctor Damien O'Donovan prepares to depart for a new job in a London hospital. As he says his goodbyes at a friend's farm, British Black and Tans arrive, and a young man is killed. Damien joins his brother Teddy in the Irish Republican Army, but political events are soon set in motion that tear the brothers apart.
Average Score : 74
War has cost them their innocence... Freedom will cost them their blood.
Status: Released
Release Date: 2006-03-23
Production Companies Sixteen Films Matador Pictures Regent Capital UK Film Council Screen Ireland Element Films BIM Distribuzione EMC Produktion Tornasol Films Diaphana Films Pathé Distribution Cinéart TV3 Television Network Ireland Filmcoopi Zürich Filmstiftung Nordrhein-Westfalen
Production Countries Germany,Belgium,Spain,France,Ireland,Italy,Netherlands,United Kingdom,Switzerland,
Run time: 127 minutes
Budget: $6,500,000
Revenue: $22,889,018