Ring of the Nibelungs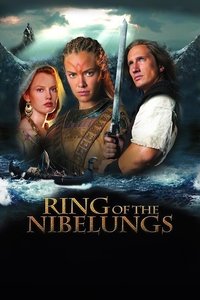 In this swords-and-sorcery tale, good-hearted blacksmith Eyvind hides away infant Prince Siegfried after two malevolent kings murder his father. But a fiery meteor sent by the gods reveals Siegfried's destiny, sending him on the quest of a lifetime. To save a crumbling kingdom claim the heart of his true love, he'll have to slay the nefarious dragon, Fafnir.
Average Score : 62.66
The Nordic legend that inspired J.R.R. Tolkien to write the Lord of the Ring trilogy.
Status: Released
Release Date: 2004-11-19
Geners Action Adventure Fantasy TV Movie
Production Companies FilmFernsehFonds Bayern VIP Medienfonds 3 Sat.1 Tandem Communications VIP 2 Medienfonds Channel 4 Television Columbia TriStar Home Entertainment TANDEM Productions Castlering Productions The Ring (UK) Octave S.R.L. Uncharted Territory
Production Countries Italy,Germany,United Kingdom,South Africa,
Run time: 133 minutes
Budget: $23,000,000
Revenue: --