The Trouble with Harry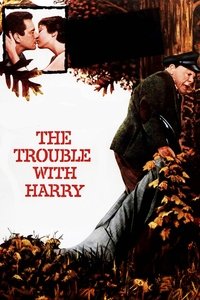 When a local man's corpse appears on a nearby hillside, no one is quite sure what happened to him. Many of the town's residents secretly wonder if they are responsible, including the man's ex-wife, Jennifer, and Capt. Albert Wiles, a retired seaman who was hunting in the woods where the body was found. As the no-nonsense sheriff gets involved and local artist Sam Marlowe offers his help, the community slowly unravels the mystery.
Average Score : 70.23
The UNEXPECTED From HITCHCOCK!
Status: Released
Release Date: 1955-10-03
Geners Comedy Mystery Thriller
Production Companies Alfred J. Hitchcock Productions Paramount
Production Countries United States of America,
Run time: 99 minutes
Budget: $1,200,000
Revenue: $7,000,000