Hollywood Homicide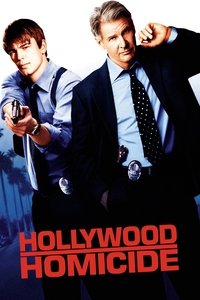 Joe Gavilan and his new partner K. C. Calden, are detectives on the beat in Tinseltown. Neither one of them really wants to be a cop, Gavilan moonlights as a real estate broker, and Calden is an aspiring actor moonlighting as a yoga instructor. When the two are assigned a big case they must work out whether they want to solve the case or follow their hearts.
Average Score : 52.63
They're two cops with one shot at solving a murder... and surviving each other.
Status: Released
Release Date: 2003-06-09
Geners Action Adventure Comedy Thriller
Production Companies Columbia Pictures Revolution Studios
Production Countries United States of America,
Run time: 116 minutes
Budget: $75,000,000
Revenue: $51,142,659