Not Another Teen Movie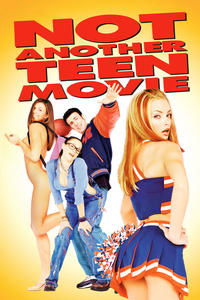 On a bet, a gridiron hero at John Hughes High School sets out to turn a bespectacled plain Jane into a beautiful and popular prom queen in this outrageous send-up of the teen movies of the 1980s and '90s.
Average Score : 57.78
They served you Breakfast. They gave you Pie. Now we're gonna stuff your face.
Status: Released
Release Date: 2001-12-07
Geners Comedy
Production Companies Columbia Pictures Original Film Neal H. Moritz Productions
Production Countries United States of America,
Run time: 89 minutes
Budget: $16,000,000
Revenue: $66,468,332