Beyond Re-Animator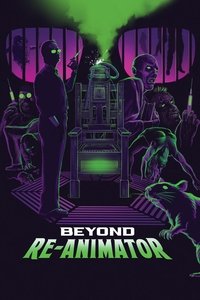 Once again tampering with mother nature to disastrous results, Dr. Herbert West continues his research while serving time in a maximum security prison for his previous exploits. West's limited prison-cell experiments are suddenly interrupted by the arrival of a new prison doctor and the brother of the girl who suffered from West's experiments 13 years earlier.
Average Score : 60.08
They Thought Prison Would Be The Death Of Him. But For Dr. West, Death Is Only The Beginning.
Status: Released
Release Date: 2003-04-04
Geners Comedy Horror Science Fiction
Production Companies Castelao Productions Filmax Fantastic Factory (Filmax) Vía Digital
Production Countries Spain,United States of America,
Run time: 95 minutes
Budget: $3,000,000
Revenue: --