Un Indien dans la ville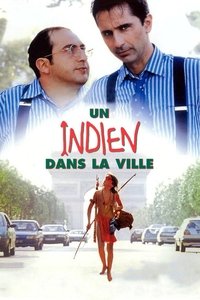 Stephen, an international trader, tracks down his ex-wife Patricia in some Amazonian backwater. He needs her consent to a divorce so that he can marry Charlotte. Unfortunately, he discovers a son he didn't know he had – Mimi-Siku. The young jungle boy yearns to see Paris so Stephen reluctantly agrees to take him back home with him for a few days. How will Mimi-Siku react to life in the great metropolis?
Average Score : 59
The city is a jungle. Some are just better prepared for it, than others.
Status: Released
Release Date: 1994-12-14
Geners Adventure Drama Family Comedy
Production Companies Ice Films PROCIREP Touchstone Pictures Canal+ TF1 Films Production
Production Countries France,
Run time: 90 minutes
Budget: --
Revenue: --