Addams Family Reunion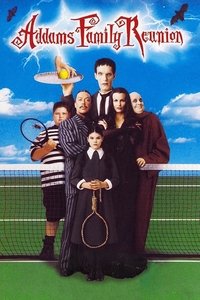 The Addams Family goes on a search for their relatives. Gomez and Morticia are horrified to discover that Grandpa and Grandma Addams have a disease that is slowly turning them "normal". The only chance they have of a cure is to find a family member hoping that they know a home remedy.
Average Score : 48.14
Some families have all the fun.
Status: Released
Release Date: 1998-12-24
Geners Family Comedy Fantasy TV Movie
Production Companies Saban Entertainment Fox Family Films
Production Countries United States of America,
Run time: 91 minutes
Budget: --
Revenue: --