Exorcist II: The Heretic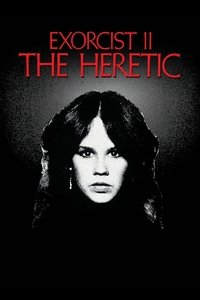 Bizarre nightmares plague Regan MacNeil four years after her possession and exorcism. Has the demon returned? And if so, can the combined faith and knowledge of a Vatican investigator and a hypnotic research specialist free her from its grasp?
Average Score : 46
It's four years later... what does she remember?
Status: Released
Release Date: 1977-06-17
Geners Horror Thriller Fantasy Drama
Production Companies Warner Bros. Pictures
Production Countries United States of America,
Run time: 118 minutes
Budget: $14,000,000
Revenue: $30,749,142