Miracle on 34th Street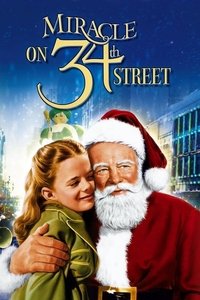 Kris Kringle, seemingly the embodiment of Santa Claus, is asked to portray the jolly old fellow at Macy's following his performance in the Thanksgiving Day parade. His portrayal is so complete that many begin to question if he truly is Santa Claus, while others question his sanity.
Average Score : 73.74
Capture the spirit of Christmas with this timeless classic!
Status: Released
Release Date: 1947-06-04
Production Companies 20th Century Fox
Production Countries United States of America,
Run time: 96 minutes
Budget: $630,000
Revenue: $2,700,000