Assassin's Creed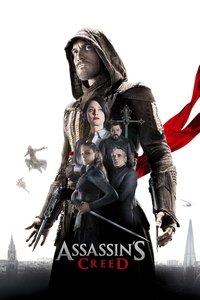 Through unlocked genetic memories that allow him to relive the adventures of his ancestor in 15th century Spain, Callum Lynch discovers he's a descendant of the secret 'Assassins' society. After gaining incredible knowledge and skills, he is now poised to take on the oppressive Knights Templar in the present day.
Average Score : 54.26
Your destiny is in your blood.
Status: Released
Release Date: 2016-12-21
Geners Action Adventure Science Fiction
Production Companies Regency Enterprises The Kennedy/Marshall Company Ubisoft CatchPlay New Regency Pictures Latina Pictures RatPac Entertainment Monarchy Enterprises S.a.r.l. Ubisoft Film & Television DMC Film Alpha Pictures
Production Countries Canada,France,Hong Kong,Malta,Spain,Taiwan,United Kingdom,United States of America,
Run time: 115 minutes
Budget: $125,000,000
Revenue: $240,697,856