Street Kings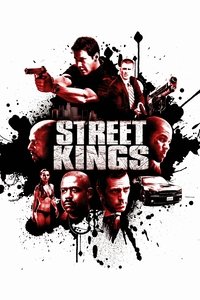 Tom Ludlow is a disillusioned L.A. Police Officer, rarely playing by the rules and haunted by the death of his wife. When evidence implicates him in the execution of a fellow officer, he is forced to go up against the cop culture he's been a part of his entire career, ultimately leading him to question the loyalties of everyone around him.
Average Score : 66.17
Their city. Their rules. No prisoners.
Status: Released
Release Date: 2008-04-10
Geners Action Crime Drama Thriller
Production Companies Fox Searchlight Pictures Regency Enterprises Dune Entertainment III Yari Film Group (YFG) EFO Films
Production Countries United States of America,
Run time: 109 minutes
Budget: $20,000,000
Revenue: $66,476,363