Attack of the 50 Foot Cheerleader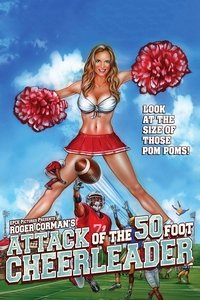 Aspiring college cheerleader, Cassie Stratford consumes an experimental drug that grants her beauty and enough athletic ability to make the cheer squad. The drug has an unforeseen side effect — Cassie starts to grow and grow and grow!
Average Score : 58.21
Look at the size of those pom poms!
Status: Released
Release Date: 2012-01-01
Geners Comedy Science Fiction
Production Companies Epix New Horizons Picture
Production Countries United States of America,
Run time: 83 minutes
Budget: $1,000,000
Revenue: --