Georgia Rule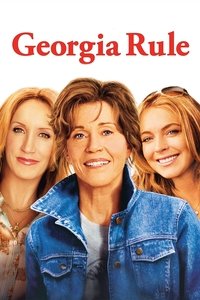 Georgia Rule follows a rebellious, uncontrollable teenager who is hauled off by her dysfunctional mother to spend the summer with her grandmother. Her journey will lead all three women to revelations of buried family secrets and an understanding that - regardless what happens - the ties that bind can never be broken.
Average Score : 59.62
Mother. Daughter. Grandmother. In this family, attitude doesn't skip a generation.
Status: Released
Release Date: 2007-05-10
Production Companies Universal Pictures Morgan Creek Productions
Production Countries United States of America,
Run time: 113 minutes
Budget: $20,000,000
Revenue: $25,000,167