FernGully: The Last Rainforest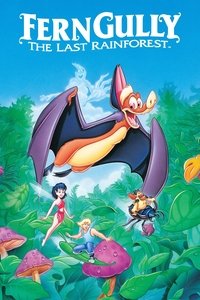 When a sprite named Crysta shrinks a human boy, Zak, down to her size, he vows to help the magical fairy folk stop a greedy logging company from destroying their home: the pristine rainforest known as FernGully. Zak and his new friends fight to defend FernGully from lumberjacks — and the vengeful spirit they accidentally unleash after chopping down a magic tree.
Average Score : 62.88
Do you believe in humans?
Status: Released
Release Date: 1992-04-10
Geners Family Fantasy Animation Adventure
Production Companies Kroyer Films Youngheart Productions FAI Films
Production Countries Australia,United States of America,
Run time: 76 minutes
Budget: $24,000,000
Revenue: $32,710,894