The Scorpion King 2: Rise of a Warrior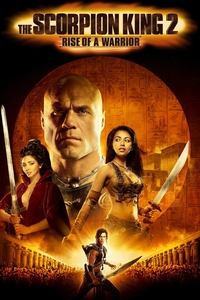 The heroic tale of young Mathayus and his relentless quest for justice against an evil and powerful villain, King Sargon. Mathayus faces heart-stopping tribulations during his adventurous, odds-defying trajectory toward his ultimate destiny: becoming the formidable warrior king of an ancient desert empire.
Average Score : 46
See how the legend of The Scorpion King began!
Status: Released
Release Date: 2008-07-19
Geners Action Adventure Fantasy Science Fiction
Production Companies Universal Pictures ApolloMovie Beteiligungs Sommers Company, The Film Afrika Worldwide
Production Countries United States of America,South Africa,Germany,
Run time: 109 minutes
Budget: --
Revenue: --