Burnt Offerings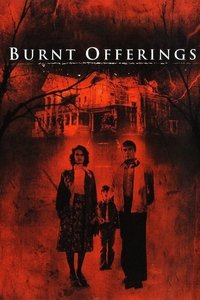 A couple and their 12-year-old son move into a giant house for the summer. Things start acting strange almost immediately. It seems that every time someone gets hurt on the grounds, the beat-up house seems to repair itself.
Average Score : 65.52
Up the ancient stairs, behind the locked door, something lives, something evil, from which no one has ever returned.
Status: Released
Release Date: 1976-10-18
Geners Horror Thriller Mystery
Production Companies United Artists PEA Dan Curtis Productions
Production Countries Italy,United States of America,
Run time: 116 minutes
Budget: --
Revenue: --