Bad Boys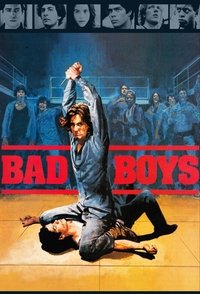 Mick O'Brien is a young Chicago street thug torn between a life of petty crime and the love of his girlfriend. But when the heist of a local drug dealer goes tragically wrong Mick is sentenced to a brutal juvenile prison where violence is a rite of passage and respect is measured in vengeance.
Average Score : 69.77
There's Only One Person Left Who Believes Mick O'Brien Can Make It... Mick O'Brien.
Status: Released
Release Date: 1983-03-25
Production Companies EMI Films
Production Countries United States of America,
Run time: 123 minutes
Budget: --
Revenue: $9,190,819