First Blood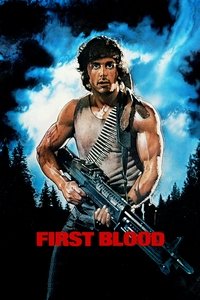 When former Green Beret John Rambo is harassed by local law enforcement and arrested for vagrancy, the Vietnam vet snaps, runs for the hills and rat-a-tat-tats his way into the action-movie hall of fame. Hounded by a relentless sheriff, Rambo employs heavy-handed guerilla tactics to shake the cops off his tail.
Average Score : 74.61
This time he's fighting for his life.
Status: Released
Release Date: 1982-10-22
Geners Action Adventure Thriller War
Production Companies Orion Pictures Carolco Pictures Cinema 84 Elcajo Productions Anabasis N.V.
Production Countries United States of America,
Run time: 93 minutes
Budget: $15,000,000
Revenue: $125,212,904