鉄コン筋クリート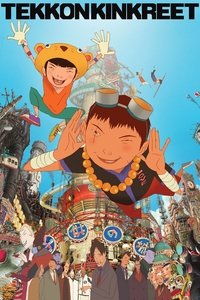 Two penniless orphans, Black and White, struggle to survive on the mean streets of Treasure Town. When a megacorporation threatens to tear down the town to build an amusement park, Black and White engage in the fight of their life.
Average Score : 74
Status: Released
Release Date: 2006-10-21
Geners Animation Crime Thriller
Production Companies Aniplex Shogakukan STUDIO4℃ Asmik Ace Entertainment Beyond C.
Production Countries Japan,
Run time: 103 minutes
Budget: $4,200,000
Revenue: --