Herbie Goes to Monte Carlo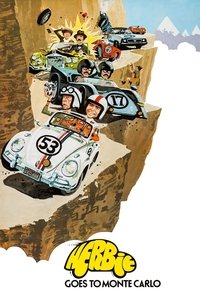 Herbie, the Volkswagen Beetle with a mind of its own, is racing in the Monte Carlo Rally. But thieves have hidden a cache of stolen diamonds in Herbie's gas tank, and are now trying to get them back.
Average Score : 58.83
The Love Bug falls 'hood-over-wheels' for a classy chassis!
Status: Released
Release Date: 1977-06-24
Geners Romance Comedy Family Action Adventure
Production Companies Walt Disney Productions
Production Countries United States of America,
Run time: 105 minutes
Budget: --
Revenue: $29,000,000