El laberinto del fauno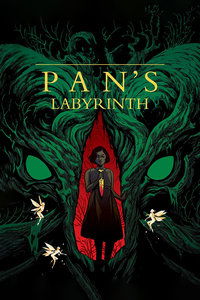 Living with her tyrannical stepfather in a new home with her pregnant mother, 10-year-old Ofelia feels alone until she explores a decaying labyrinth guarded by a mysterious faun who claims to know her destiny. If she wishes to return to her real father, Ofelia must complete three terrifying tasks.
Average Score : 77.51
What happens when make-believe believes it's real?
Status: Released
Release Date: 2006-10-10
Production Companies Telecinco Cinema Estudios Picasso Esperanto Filmoj Tequila Gang
Production Countries Mexico,Spain,United States of America,
Run time: 118 minutes
Budget: $19,000,000
Revenue: $83,258,226