Lone Wolf McQuade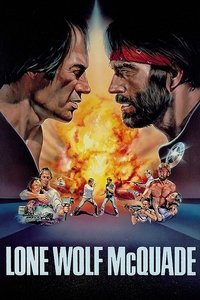 The archetypical renegade Texas Ranger wages war against a drug kingpin with automatic weapons, his wits and martial arts after a gun battle leaves his partner dead. All of this inevitably culminates in a martial arts showdown between the drug lord and the ranger, and involving the woman they both love.
Average Score : 65.21
The 'Mad Dog' Criminal... The 'Lone Wolf' Lawman... The Ultimate Showdown.
Status: Released
Release Date: 1983-04-15
Production Companies 1818 Lone Wolf McQuade Associates Topkick Productions Orion Pictures
Production Countries United States of America,
Run time: 107 minutes
Budget: $5,000,000
Revenue: $12,232,628