滿城盡帶黃金甲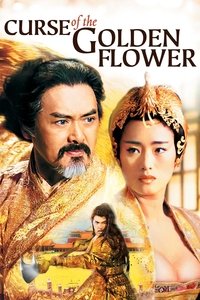 During China's Tang dynasty the emperor has taken the princess of a neighboring province as his wife. She has borne him two sons and raised his eldest. Now his control over his dominion is complete, including the royal family itself.
Average Score : 67.61
Unspeakable secrets are hidden within the Forbidden City.
Status: Released
Release Date: 2006-12-14
Production Companies Beijing New Picture Film Co. Ltd. Elite Group Enterprises Film Partner International Sony Pictures Classics EDKO Films Focus Features
Production Countries China,Hong Kong,United States of America,
Run time: 114 minutes
Budget: $45,000,000
Revenue: $78,568,977